I guess I will let the photos do the talking for me. Saturday was frybread flapping day. Actually the lady who made the dough didn't go it right so we actually had to roll it! Ha, ha! This is me cooking fry bread: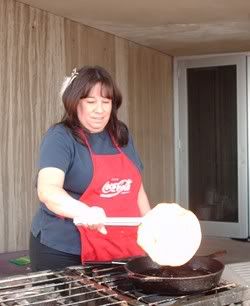 This is Pymgy Child (age 24 1/2) enjoying said fry bread. She put powdered sugar on hers, which is way better than putting salt on it!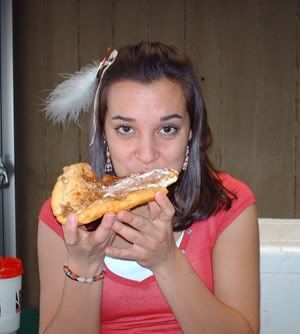 And this is Blogger Jo, wearing one of my graduation gifts from my mom.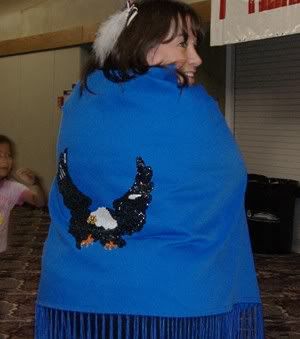 I was sooooo tired by the time I got home at 10:30 that night.