We had a very nice Christmas here Bloggy dears. I hope yours was full of laughter and love too. It was just nice, the kids were really good so there wasn't any fussing or fighting, and honestly? As a parent to 6 kids, all I want is some peace! And there was.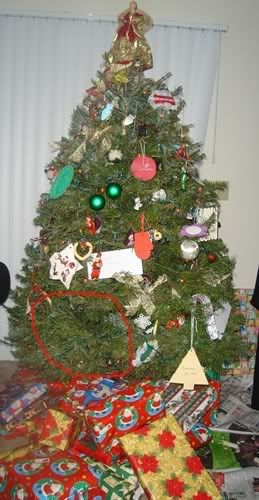 Note the red circled area, devoid of all ornaments. This was courtesy of our Little Pea and I am sure she would have de-ornamented the entire lower 1/4 of the tree if it had been up longer. The joys of little ones.
Here is some Christmas cheer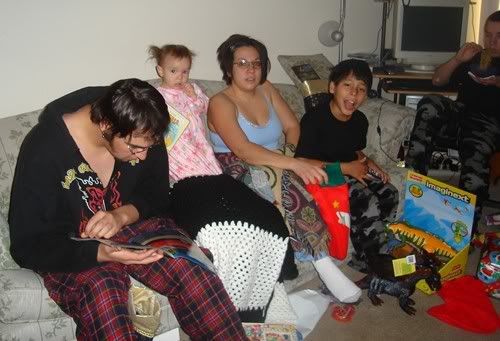 I love Little Man's face, cause he just looks happy.
Princess kept getting comments on her nice rack, by not just her brothers, but even her dad!
The Princess's rack:
What Christmas would be complete without the joy and wonder of a child? Ours was complete and now yours is too.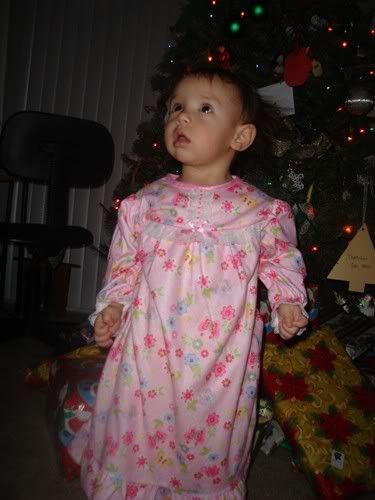 Hope your holidays are filled with all that you want as this year rounds out to 2007.