Bald Man is a handy man. He finishes basements, puts down flooring, fixes toilets, stuff like that. One of his favorite, NOT, jobs is sheet rock and the mudding and taping that goes along with the job. He came home the other day after an afternoon of sanding. Being the good sport he is, he let me do this: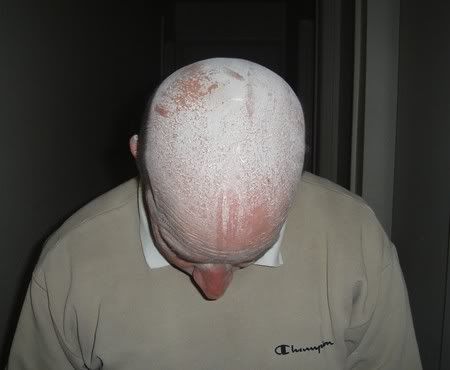 We might be married for almost 27 years, but the love is still there!
Yesterday, I got a call from the pediatric rehab place that they had a spot for Little Man today at 2:30. This is for the feeding therapy his GI doc is insisting we do. I have no idea what they will say or be able to do, but hey, gotta do what I gotta do. There goes my quiet afternoon.