Yes it is true. As my friend Amber has mentioned, someone is stealing my photos. I am sure you probably thought it was one of my really great photos. But no, it is this one: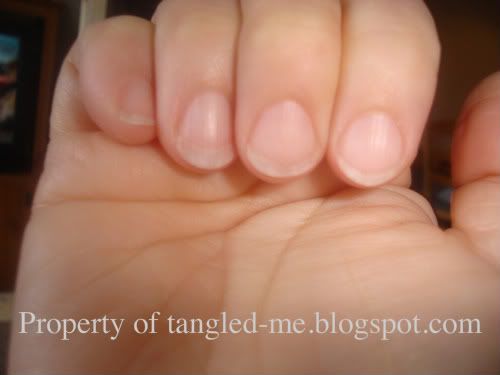 And not once, but hundreds of times. Why? That particular picture is of my very pale hand. I struggle with a pretty severe anemia, and I took that picture for a Pale Face post when I was particularly pale. I got a javascript to disable right clicks, but Amber told me it wasn't working. If any of you feel like you would like to experiment, right click on my page and then tell me what happens. I will keep working on it. I still think it is weird, I wish I knew WHAT that picture is being used for. And don't worry, I will still share just about anything on my blog, it wasn't any of my commenter's,so just ask me, it is mostly German visitors??? What is up with that???

And onto the next piece of misc. I love a good deal. I bet you love a good deal too. Little Man loves to watch movies. We love to have him watch movies. They make him quiet and non destructive. Movies are a very good thing. Movies are pretty expensive at about 20$ a pop.
Do you have one of these in your neighborhood?











If you are not familiar with this Red thing of beauty, it is called a Redbox.
You can rent movies for ONE dollar a night. You can also get a coupon code and rent them for free once a week. That alone is pretty sweet. Even sweeter?? They sell movies. USED movies, for SEVEN bucks a pop! Now that, even for the mathematically challenged, is a good deal! The Redboxes in Utah are at the McDonalds and the Walmarts. The Walmart Redboxes NEVER sell used movies, don't try. Competition I suppose. Who would spend 20 dollars if they could spend 7? But the other locations are sweet. I think I rather like the whole hit miss thing of them. You never know what movies will be available at which box, so you kind of want to stop at every one you see. Currently I am looking for Igor and ScoobyDoo for the boy. The joy is in the hunt. Click on the link, see you if you have used movies near you! And no, this isn't a paid review. It is my love of a good deal! Although, if Redbox would like to pay me... I could get down with that!