Princess was performing in a local town's Idol contest. And no big surprise, she won! Yippee, it was fun for her.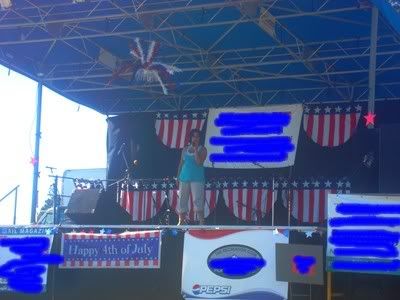 It was okay for Bald Man and I as we had to watch the Pea and Little Man in terrible heat and well, it was okay. The best part was Princess winnning and going home. That part was great.


This is the Princess and the other contestants.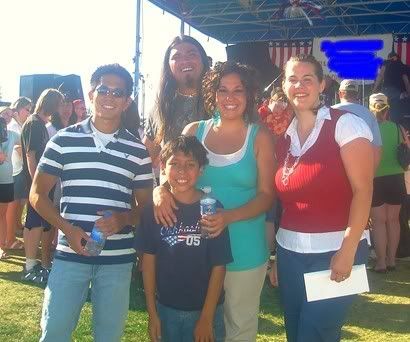 You will notice Little Man, up front and smiling. Why wouldn't he smile like that at Pygmy's wedding? Little Beast and this time no one wanted him in the picture, but he wouldn't leave.

This next pic is Princess and her best friend who won the dance portion of the contest. Fun day for both of them.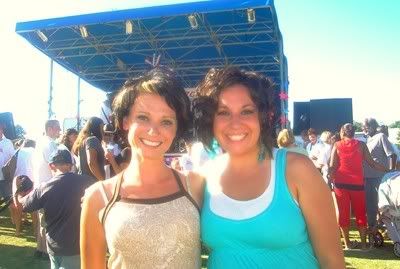 And now, the rest of the story. See above picture? See that Little Man isn't in it? Well Bald Man was wrangling the Pea and I had Little Man and he would NOT keep out of the pictures. To keep him from running off, I had to pin his foot to the ground with my foot while I took the picture. You can see Princess and her friend all smiling, but what you can't see is me behind the camera, grumbling death threats at Little Man and holding him down with my foot on his foot. What I will do for a picture. Sheesh.

And for your enjoyment, a small video clip of our Princess singing. She is really good, I mean really good!



At the very end, you will see Pea running up to see her mama singing.

And now, My little June Bug! Check out this Mona Lisa smile!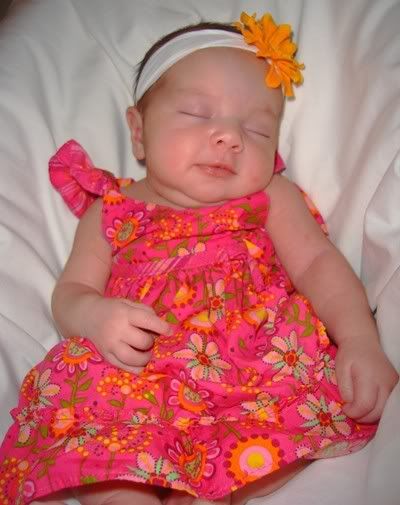 And this little "oh", dang she is soooo cute!



So that was our fourth, hope yours was great.