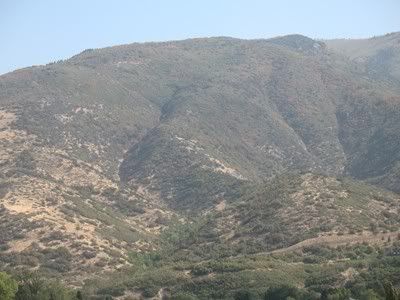 Autumn has arrived in the mountains. There are a few yellow leaves here and there in the valley,(where I live) but the mountainsides are turning crimson and orange.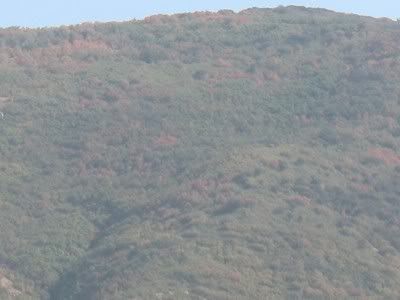 Lucky you and me as we watch the seasons move through their course on the flanks of my mountains. (I suppose they belong to everyone, but I consider them mine, personally)

Mountain Monday seems to be quickly turning into my personal photoblog day, but you bloggity dears don't seem to mind, so WATCH OUT, there is more cuteness heading your way!
The sunglasses looked so darn cute on the dog, we thought we would have some other darling people try them out!

Miss Pea!




And The June Bug!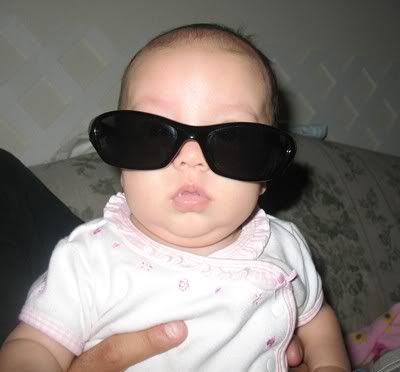 So cute.
And now, the cat. Not with sunglasses. The cat crawled in, so I couldn't resist some pictures.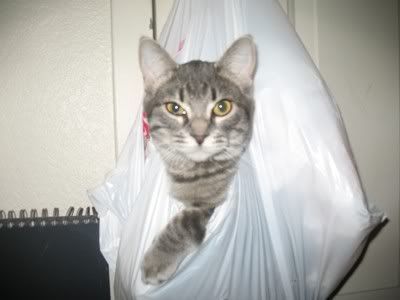 Adds a new level of meaning to "Don't let the cat out of the bag" huh?

P.S. I haven't forgotten those last couple of questions I need to answer, especially Gawdess, I promise to get to them THIS week!