Ah yes, it is hands today. First, an update on my own little anemic hands. Remember this picture?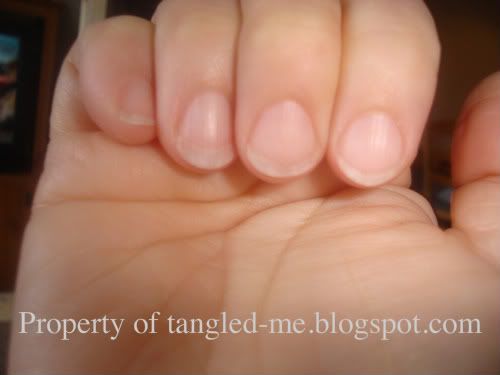 The NEW and IMPROVED hands: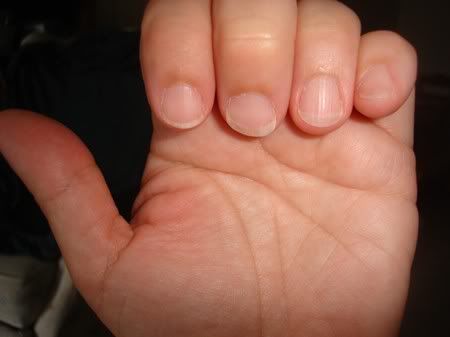 LOOK! Color where there was none before. I am looking and feeling much, much, better. Yay for iron. And so far, all tests are coming back normal. It seems as though it is probably just extra bleeding from my
moon time
. My doctor told me I could get a hysterectomy, but considering my "age", (46 in April) I could just keep taking iron for the next few years because I am likely to go into menopause soon. I am not sure if I am happy with that annoucement about my "age" or not...
And today, there will more hand stuff. I am going over to a
friend's
house to introduce her to the joys of
needle felting
. I don't think I have shared any pictures of my more recent items. So for your enjoyment, (okay, okay, for MY enjoyment)
A bear: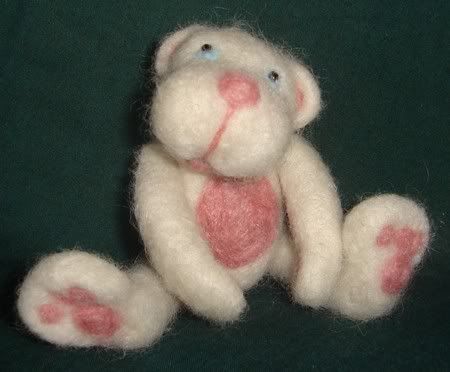 A Bunny: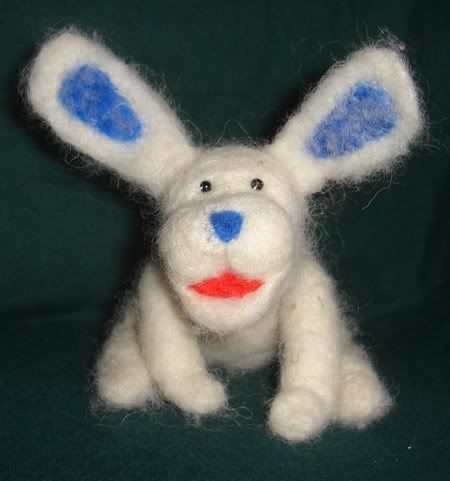 Hope your weekend is a GREAT one!