Here ya go! This last week, the heat wave broke and it rained and rained. Precipitation at higher levels is snow, as you can tell. Very, very pretty mountains, with green, white against the blue sky. It is going to be hot again this week.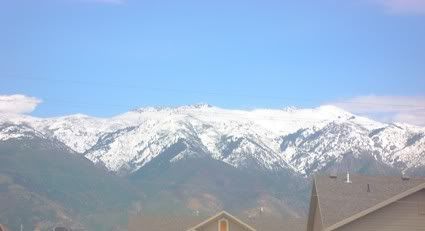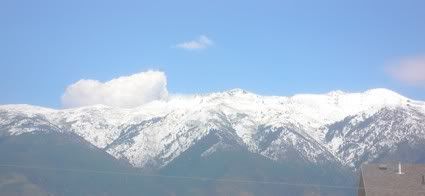 Still waiting for Girlfriend to have the baby, she is so miserable with the heat and everything. And of course I can't wait to get my hands on my June Bug. Oldest Son overall has been admirable with the pregnancy, he is very loving and spoils Girlfriend with her every whim. I love it when he shows his sweet side. He will be a great dad.
Gee, I guess I am boring, I can't think of anything else to say! Anyway, Happy Mountain Monday to all of my bloggy dears.