It still seems amazing to me that so many readers enjoy the mountain pics every monday, but I am here to serve you, so I will continue to post them.
This week's pictures are so very pretty, autumn meets winter on the mountain sides. It hasn't quite made up its' mind in the valley, sometimes it is winter, some days it is fall. Weird. Here ya go!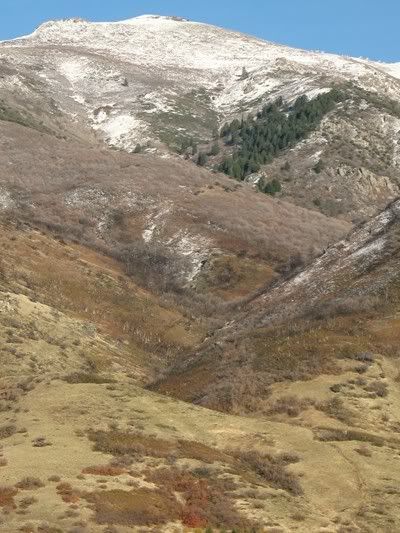 And what would my photo day be without the crazy cat? She climbed through the sleeve in my jacket.




Now the cat is like half born...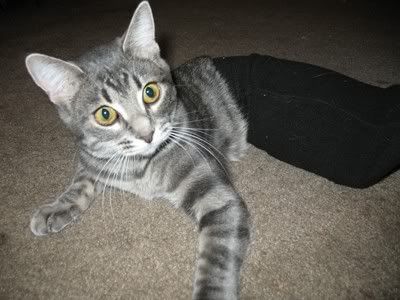 The Pea unscrewed the top off the sticky bow stick stuff that Girlfriend uses to stick bows to Junebug's head. Let me tell you, that stuff is soooo sticky. We are still finding sticky places on the carpet and floor. The Pea was very sticky indeed and needed a bath. Post bath: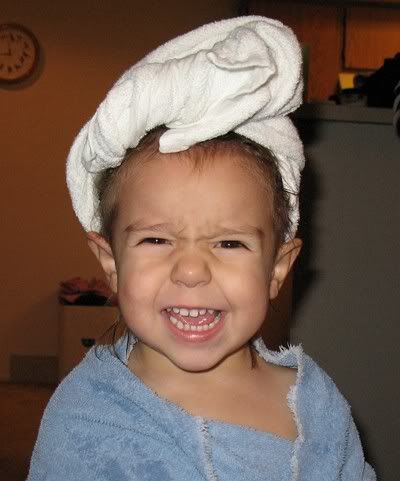 Last, but certainly never least, my darling June Bug:



And she is amazing! Rolling over both ways, and just four months old!
Voila:


P.S. I have developed such a blog crush on Navel Gazing at Its' Finest. She is an incredible writer, funny, heartstring tugging, honest, Mormon mommy. The best part? She lives in UTAH! I am going to stalk her relentlessly be so charming she can't resist agreeing to meet me. Really, she is amazing.