No, really, it is a zoo here. You don't need to pay money to see an animal show and wonder if the animals are well treated. No, you can come to my house, for FREE and know that the animals are in charge and spoiled to death. ::::::shaking head::::::
I had so many great animal stories and pictures this week, I couldn't include them all on Monday, so they have their own post today. I have also included a couple that I have been meaning to post.
Where to start? How about with the gross? We are conscientious doggy owners and when we walk Jackie-Boy the dog, we always pick up his poo in doggy poo bags.



See? Even our Pea knows you must have a poo bag while walking the dog!
A tip for you. Always check and make sure the bottom of the poo bag is sealed. Otherwise, you will end up as I did this week, with a handful of warm, soft... well you get my drift. Gag, that was soooo gross.

In no particular order, some pictures of the Kitten Formerly Known as Justin:


Yum Yum Kitty

You have heard of a cat nap, how about a cat lunch?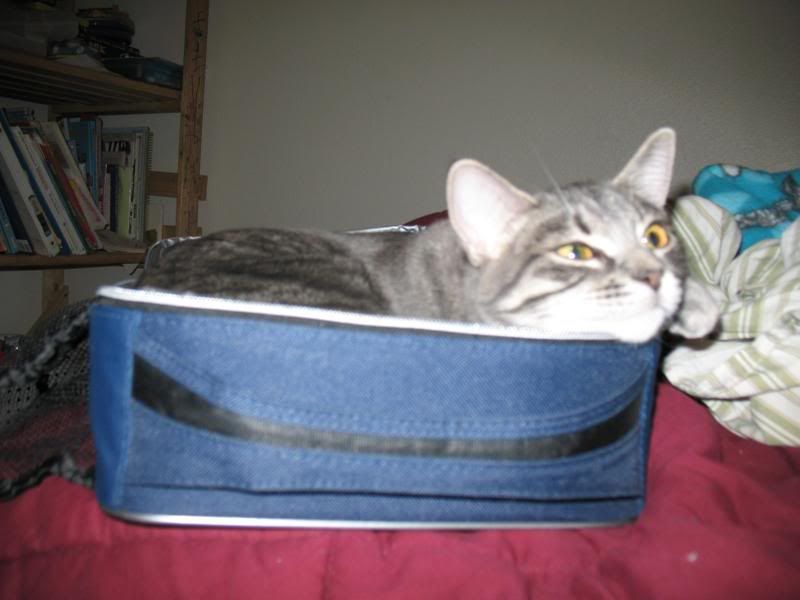 Fluffy wanted to know what was so great about Peter's digs.




The Kitten Formerly Known as Justin has been known to become so bored, she literally climbs the walls...(or doors, as the case may be)




We are continuing to allow Meeko to be fully flighted and she has discovered the joys of flying. Trying to catch her doing it has been somewhat difficult. Here are some of my attempts.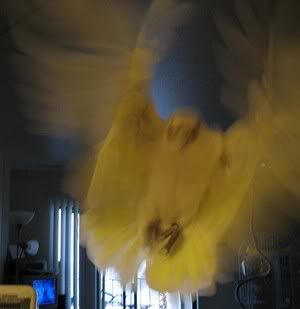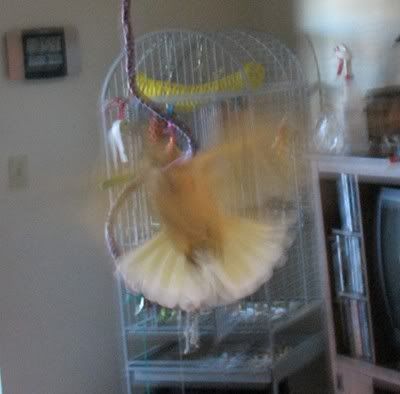 If you have ever wondered what the underside of a cockatoo looks like, wonder no longer! She landed on my camera.




Finally!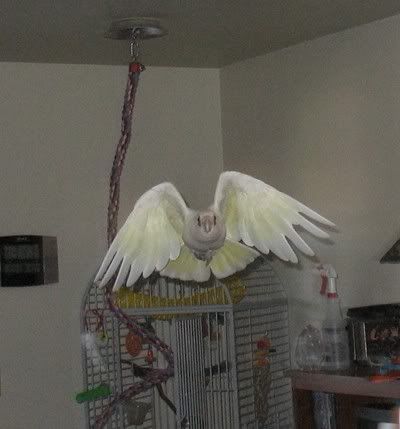 And now! The pièce de résistance! I have been working with Meeko for about an hour, 5-10 minutes here and there for the last few days to accomplish this!



(That is Oldest Son's hairy hand and arm, not mine!) Who needs Cute Overload when you have my house? Enjoy all the cuteness that is the Tangled Zoo!