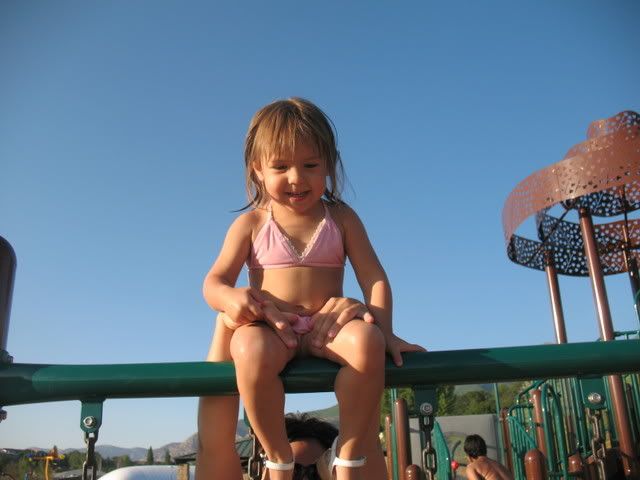 The Pea got bit by a mosquito recently. On the back of her arm. She has been going on and on and on about in a style worthy of Little Man's perseverations. She shows me many times a day where the mosquito bit her, (also on her leg) and then proceeds to tell me, that the MOSQUITO BIT HER!!! Complete with all the exclamation marks.
This morning, after she had reviewed her mosquito bites for about the millionth time for me, I got to thinking. Why was she so obsessed with this subject. Then, I thought to myself, "does she even know what a mosquito is?" So I called her in, with her mommy watching, so I could ask her. "Pea, how big is a mosquito?"
"It is tall grand ma, really big!" and she pointed to her mom. I said, "as big as your mom?" She nodded her head enthusiastically. Ah ha!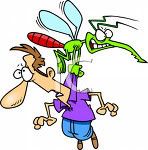 Wouldn't you talk and talk about something twice as big as you that snuck into your room in the night and bit you? Well I would too!