When Little Man goes to school, Mondays are my favorite day of the week. Today started off a bit hinky because we are having electronic clock problems. We turned all the clocks yesterday, but some of them reset themselves or something today. Bald Man's alarm being one of them, so intead of waking up at 7:30, they got up at 8:30. Little Man obviously missed the bus. Ah well, he got off, late, but at least he went to school.
Today, the mountains are looking soooo very pretty. The sky is blue, blue, blue, the snow white and glittery. Utah mountains at their best. Here ya go: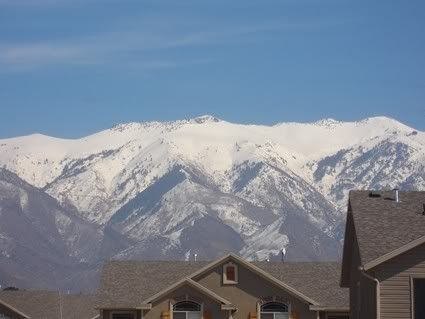 On Saturday in the mail, we got Pygmy Child and Brown Boy's wedding invite. April 6th, at the Salt Lake Temple. Here is their engagment picture: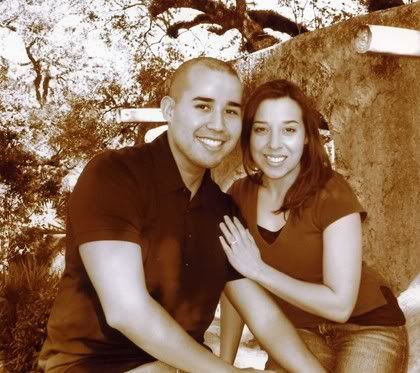 Aren't they darling?
And now, do you have your bottle of cuteness-screen nearby? You better slather on a thick layer to protect yourself from the strong rays of cuteness emanating from your computer screen in a moment!

She was eating chocolate cake, and she was posing so cutely, tilting her head back and forth, little ham!



And another, she is eating a birthday candle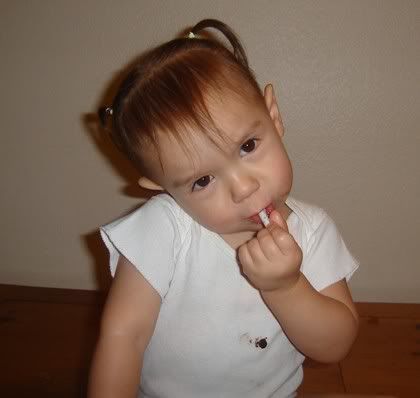 My week is starting out great, hope yours is too!