Ahhh!!! Crazy, it is crazy here. Little Man meltdowns, me with a tummy bug on sat, grumpy older children, insane cleanng and to top it all off, Little Man has this week, (why this week of all weeks???) off for Spring Break. So here I am, on Monday trying to get some stuff done and being thwarted by a needy and messy kid. I was trying to finish up the steam cleaning on the carpet that had one more spot to get done, and whilst I did that, Little Man dismantled my vaccumm cleaner, got a hold of blue glue stick and spread it all over his room and the bathroom and PEED all over the clean toilet and floor. It is only noon here! I am not showered yet and I won't be until I can find some way to occupy the boy without him wreaking havoc on the apartment. His bedroom is beyond any amount of messy and has entered into a place of almost complete entropy. We will not be cleaning it until tonight. I still have a rat cage, the master bath to scrub and master bedroom. Makes me tired thinking about it.
Brown Boy arrives tomorrow, his side of the family the day after and I have still more wedding prep than I want to think about.
But in spite of all the insanity and the late snow, spring continues to bloom in my little corner of the world. The weather forecast for Friday is in the 70's and the Salt Lake Temple grounds are in full spring bloom. The view from my balcony continues to delight me on a daily basis and I think you will enjoy it too.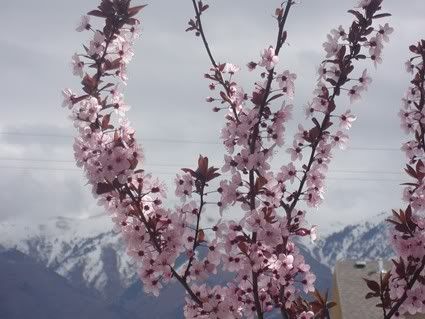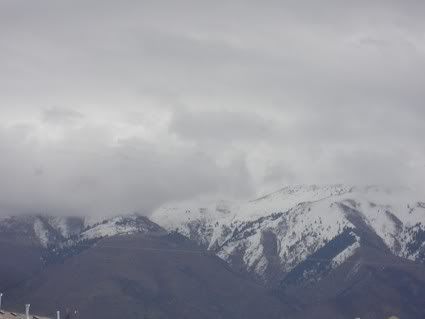 And a helping of my little Pea for the yummy topping:




I have no idea if I will have any time for blogging this week, so I will catch you when I can...