***Mountain Monday will be moved to Tuesday this week, due to a celebration.****

And the cause for this celebration? Princesses' 24th birthday. I could write a whole novel about that child, she has been a feisty, unusual child from birth. But I will keep it short for my audience.
Princess was my first home birth. After my doc tried to schedule me for a c-sec saying I would never deliver a baby bigger than 6 lbs, I decided there must be something better. And there was. I loved my homebirth and loved my sweet 8lb 4oz daughter. She followed her sister quickly, there is only 16 months between the two of them.
Her older sister was such an easy baby, Bald Man and I were quite sure it was because we were such good parents. Well God sent us Princess to humble us. She was such a fussy baby. She really didn't stop fussing until she learned to crawl at 5 months. She was even happier when she learned to walk at the precocious age of 7 months. People would stop us in the streets, exclaiming at what a small child she was and walking!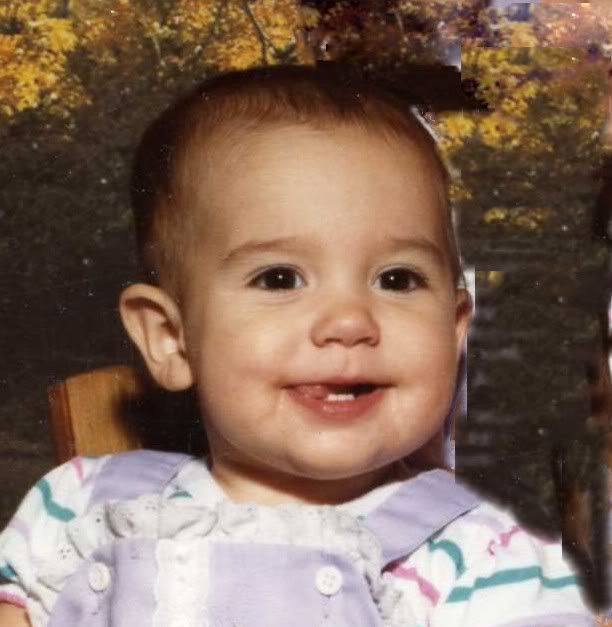 Headstrong and spirited, she kept her parents on their toes. She was always curious and got into everything. From buttering the table to criscoing the tent, she dropped 10 lbs of honey on the floor and then threw oatmeal into it. She ate everything and Poison Control knew her by name. I am surprised I didn't go gray by the time she was three. She was convinced she could run faster than cars and would pull her hand out of mine and dart across the street to announce, "I told you I could run faster than the car!"
Two things she didn't do early, grow hair and talk. She finally talked and grew hair at about 2 1/2 years.
One of our favorite Princess stories had to do with her imaginary friends. She was not three yet. Her friends were Pele, the mom, John the son and KiKi, the dad. We had gone camping and were warned to watch out for the skunks.
Princess pipes up, "Gunks? Where are the gunks? I see a gunk! There in that tree. That is where gunks live. You know, Pele and John have a pet gunk. It has no nose, so it can't smell." We almost all died laughing.
The Princess was born with the most loving heart. She has donated her hair 3 times to
Locks of Love
.
She has loved all of our foster children fiercely and cried bitterly when they left. She has been blessed with a sharp intellect and a beautiful singing voice. If I knew where they were, I would scan some of the newspaper pictures of her. She has been on TV and even won our local Fox singing competition to earn an audition with American Idol in Las Vegas!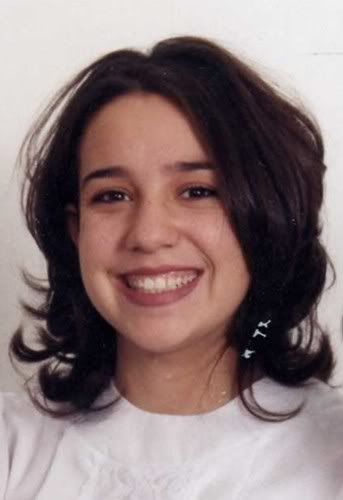 Of all the gifts she has given me though, the most precious one of all is my little Pea. The Princess, in spite of her primpy ways, has turned into the most dedicated mother. She loves her sweet girl with all her heart and delights in her every day. The birth of the Pea has brought a new closeness and sweetness to the relationship between my daughter and me and I am grateful for the new road we travel together. Happy Birthday Princess. Life with you is NEVER boring!