I suppose I should be more grateful that nothing terrible happened, but honestly I am just so heartsick at what is lost, I don't have any room for gratitude right now.
Checklist of GONE:
1.My new sheets. They were over 90$, high thread count and were the nicest sheets we have ever owned. I have had them less than a month.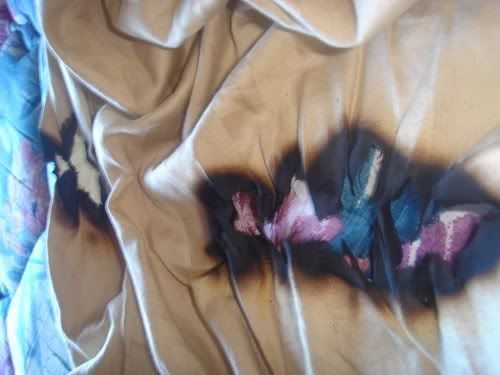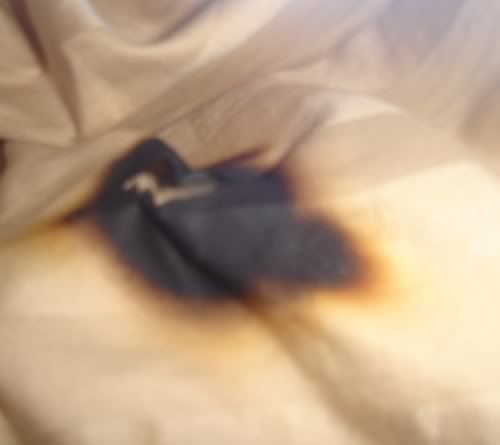 2.Our mattress, fairly old, but in good shape still and we just don't have the many dollars it would cost to replace it.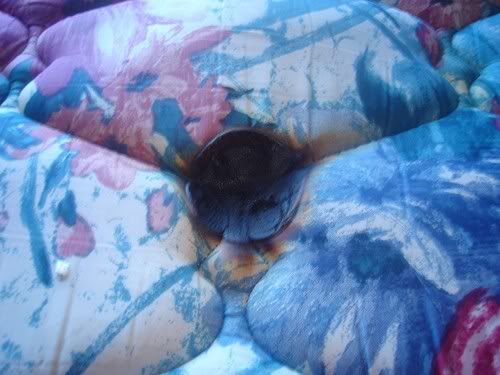 3. King Size Comforter, less than a year old
What caused it? My reading light that I have been refusing to use until Bald Man put it on the wall, because I thought it got WAY too hot to use reading in bed.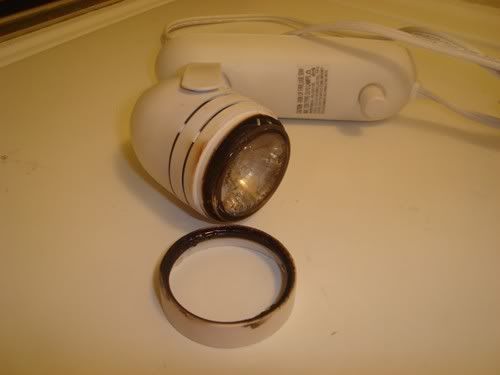 The culprit?
My innocent boy who is so clueless as to what happened. There is nothing to even say to him. He can't understand why this light was so much more dangerous than the other lamps on our house. Disaster is just one step away and he really needs to be watched very closely.
Little Man turned on the lamp, left it on the bed and then went into another room. Bald Man caught it before it actually erupted into flames, which is the ONLY bit of good news in this fiasco. A HUGE piece of good news, but as I said, I am having a hard time being grateful. I am just utterly aware we don't have the money to replace those things and heartsick over it. Poof.