We have one of these now:






We use it at night for this:



There are many more hours in a day than just night time though, and it comes in handy for other things.

A coat rack.




A dryer for damp things:




A hanger for clothes:




You can hang other things from it:
like cats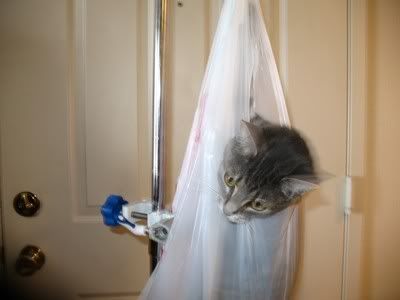 And dogs: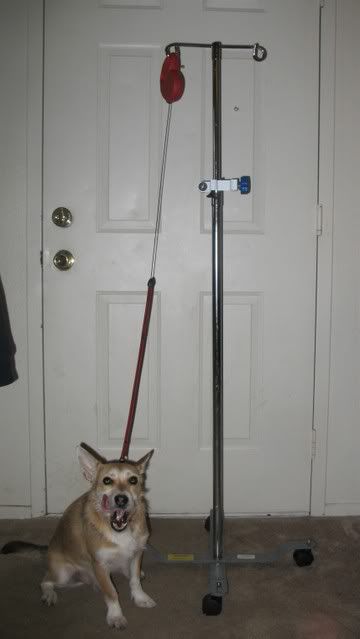 And grand daughters!




It makes a great impromptu birdstand:




You can disguise it: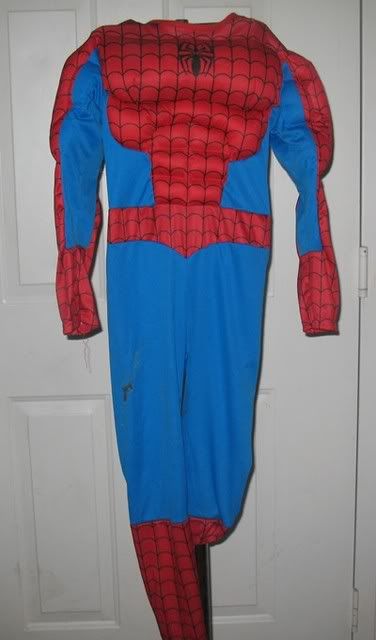 And decorate it: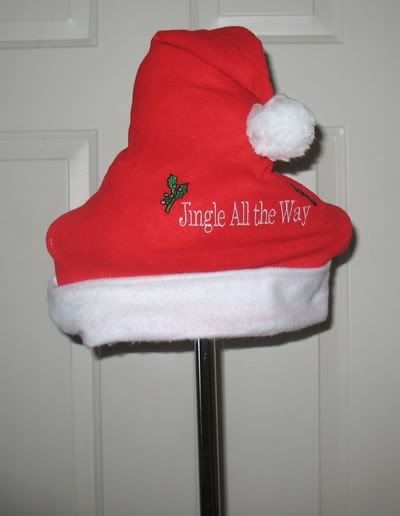 Leave it to the Pea to be REALLY creative about what you can do with an IV pole.
Remember that post I did about the new form of exercise Princess has been doing? Princess's best friend has a fitness studio teaching that form of exercise and I guess Pea has been spending a bit too much time there with her mama!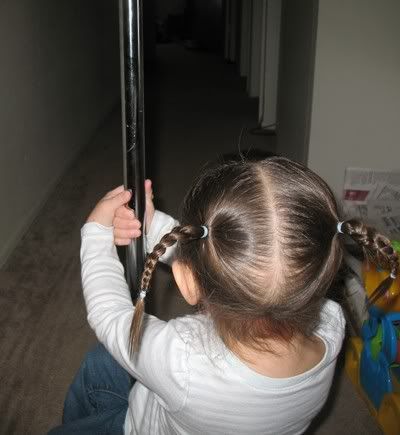 Behold! My pole fitness/dancing grand daughter!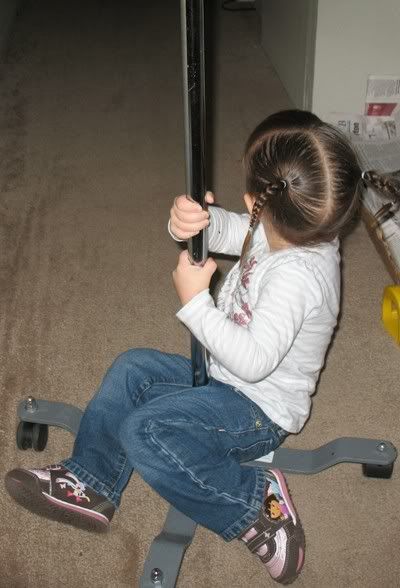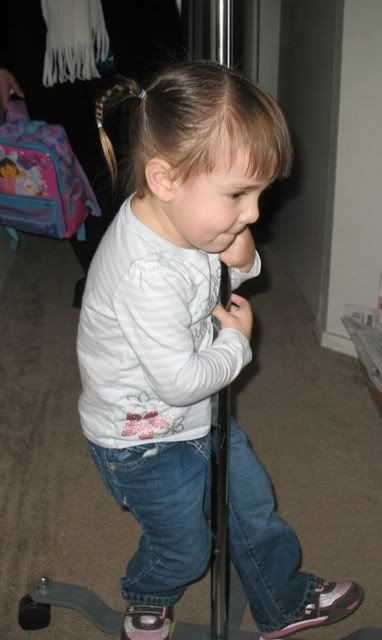 She has got some moves!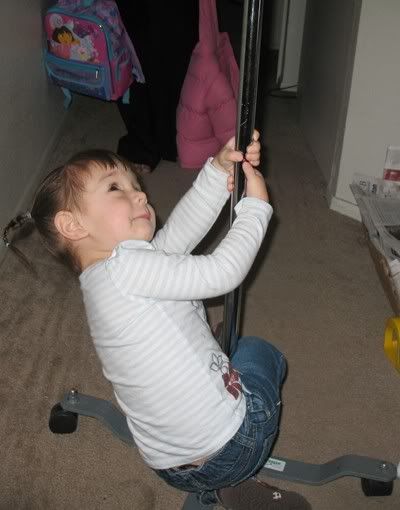 And don't forget to smile for your audience when you are done!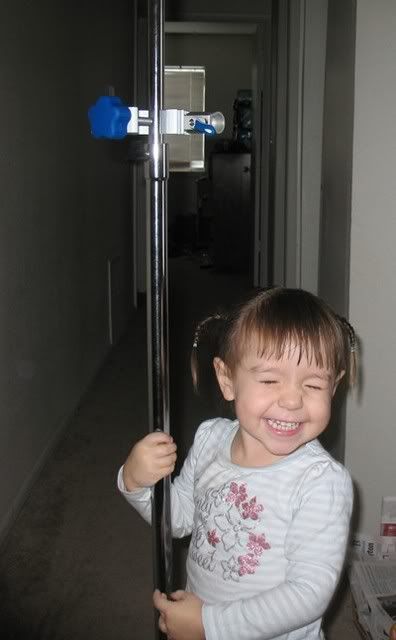 What every Mormon grandmother wants to see her granddaughter doing. Pole fitness, smitness. Still, I doubt anyone could possibly be cuter doing it!