The mountains are in fine form today. I have many, many pictures to share with you, so I will not wax poetic on the lyrical beauty that surrounds me, but instead, let the pictures speak for themselves!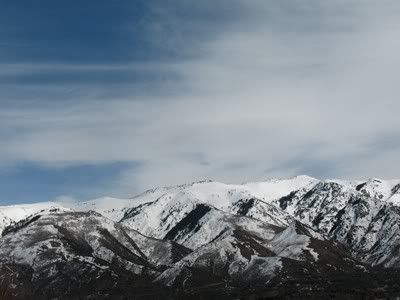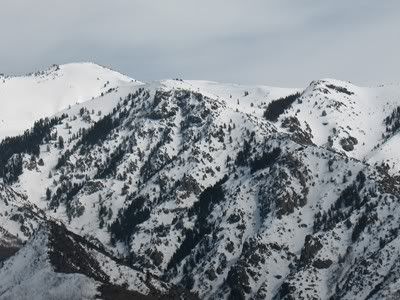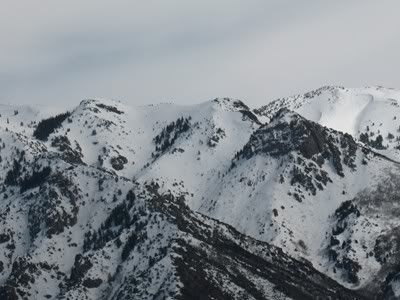 Bald Man and I had the chance to take a nice long walk today. We were able to rope Girlfriend into babysitting the boy, who is still on Spring Break. (Break for who? Not me that is for sure!)
We took Jack the dog along. Come and join us. We saw so many amazing things!

If anyone knows what kind of bird this is, feel free to enlighten me. I just thought it was purty!



Winter was trying to hide from the spring sun.



A robin, a sure sign spring is almost here!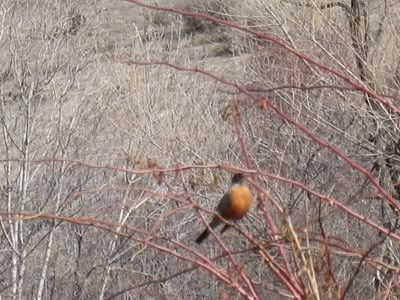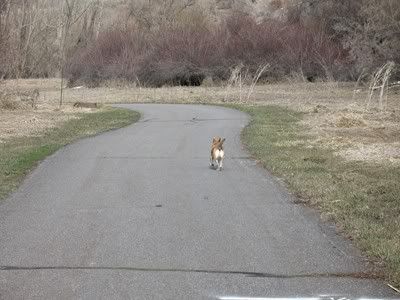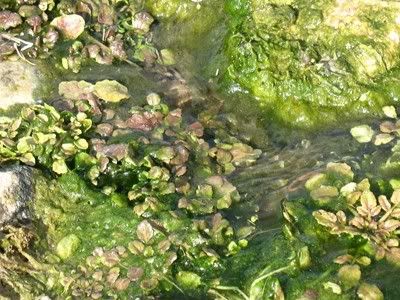 Jack was sure he spotted something. We hated to tell him it was just a large bug.



Poor Jack got a couple of these in his paws. We call them devil's heads. You can see why!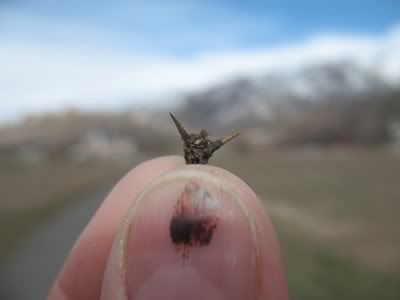 A hawk!



I caught her in flight!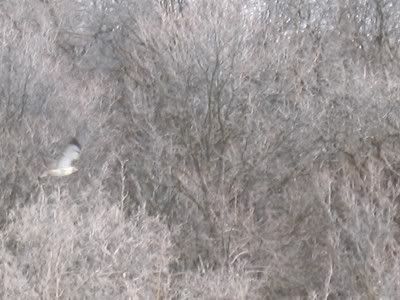 Can you tell who made this mess?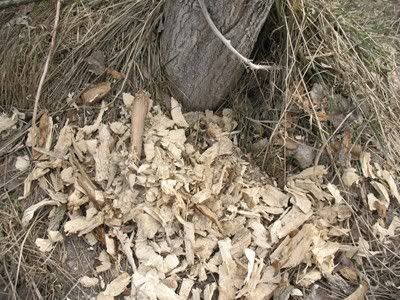 Here are some other clues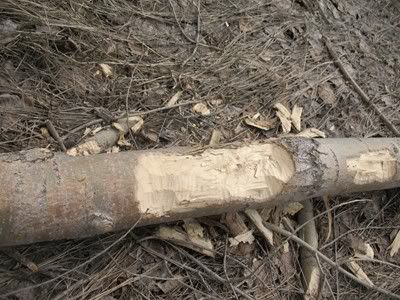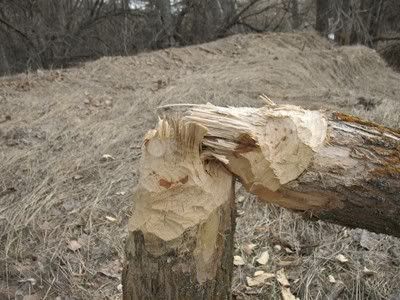 Beavers! Busy beavers! There was a lot of evidence they had been quite active during the winter.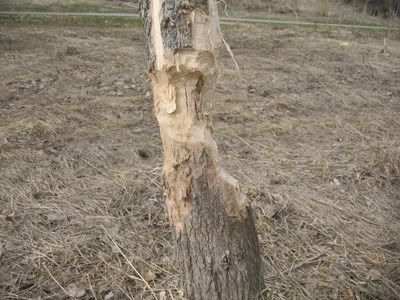 Deer tracks!



Raccoon tracks!




In the paper this week there was an article warning that a cougar had been spotted on my favorite walking trail.

These boys reassured us that they had actually SPOTTED the cougar just a few days earlier. They were on cougar patrol today. Armed with paint guns we felt they were keeping us safe. (snicker)




Yeah, until we saw this!




And this!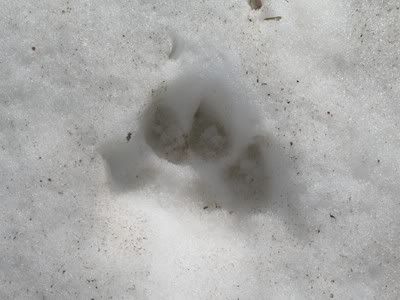 Just for size reference, that is Bald Man's hand: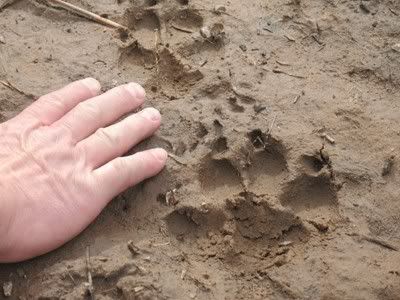 Spring is springing!




And now, for the long awaited cuteness!!!

As you can see, I have no qualms about torturing my grand children too!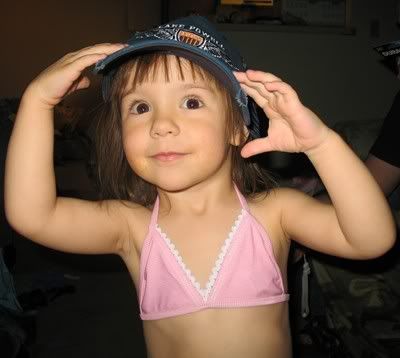 It amazes me. I never seem to run out of picturs to share with you guys. I guess I have good camera fodder! Hope you enjoy them as much as I do.