First, much thanks to Gawdess and Yondalla, their pleas on high were answered and we actually got some sleep last night. Praises be!
On Saturday, Little Man was restless and Bald Man and I had to do the real parent thing and think of something physical for him to do. So we took him and Jacky bike riding. He did more walking than riding on the trail.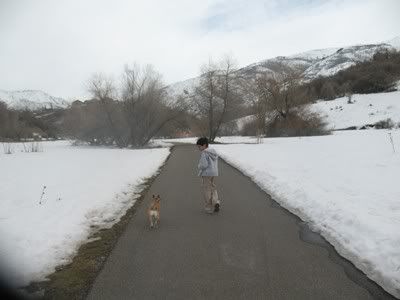 This is the same trail I power walk in better weather.





It is still amazing to us how much more energy the boy has!




Little Man has a thing about sticks.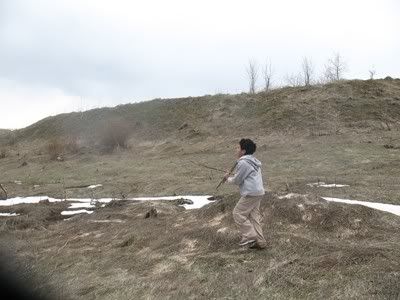 Jack had fun with sticks too!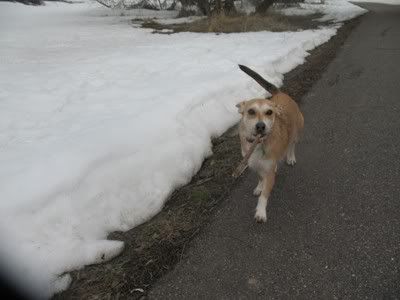 Little Man played bows and arrows much to our amusement!





I mean, a little Indian boy, playing bows and arrows. Ha ha!




Here are some more pictures from the walk:
Cool cloud!




I thought the red branches looked so beautiful against the black and white of winter.




The promise of spring, hidden in the moss, melted snow:




Later on Saturday it snowed and cleared out the yucky air. Sunday left us crisp blue skies.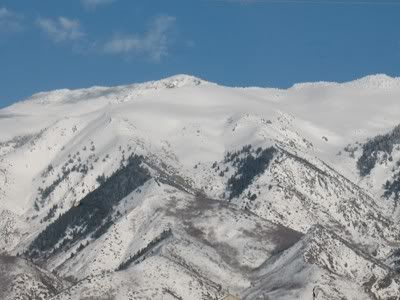 I am still amazed everytime I step out onto my balcony and this view greets me!




Princess and I took our two little stinkers out to the local bounce house so the kids could work out some of their wiggly craziness. It was soooo crowded and I expected Little Man with his sensory issues to lose his mind. He LOVED it! There was a lot of pushing and shoving and his heavy pressure seeking self just ate it up!




The Pea is a rough and tough girl and had a grand time too!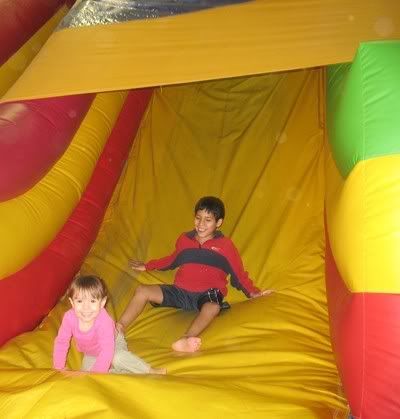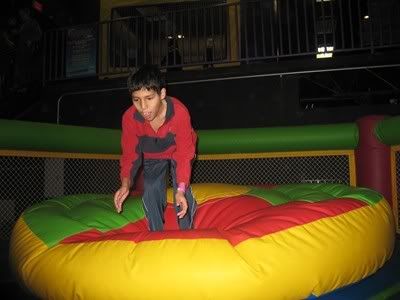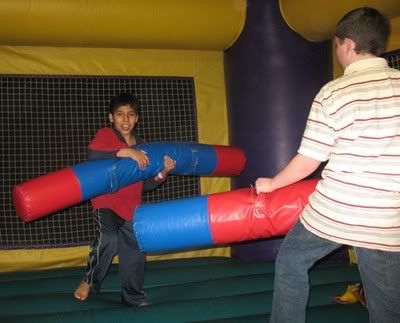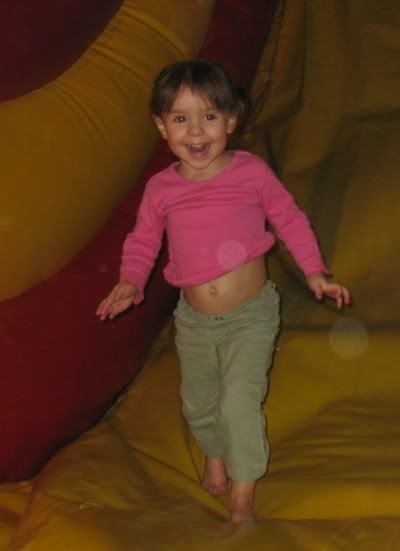 Look! He is smiling! And having fun! I wish it wasn't such a rare occurence, but because of that, when it happens, I treasure it.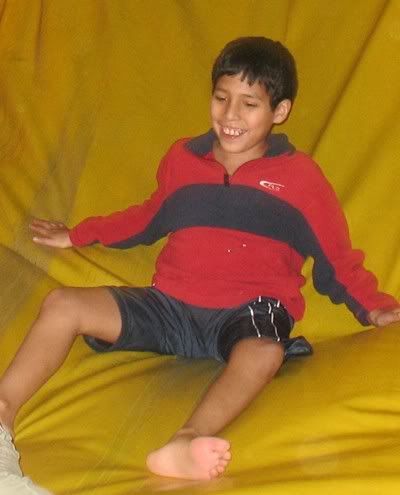 Last night, we were on the computer doing a web cam conversation with Pygmy Child and her hubby Brown Boy and we kept hearing Pea laugh. When I went to investigate, I found this!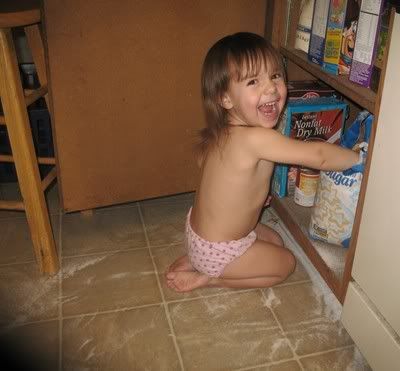 Now check out the video. She is her mother's child, much to my avenging heart's delight!



Photo Sharing - Video Sharing - Photo Printing - Photo Books
Monday, because of the law of torture* is a much, much better day!
(The Law of torture states that anytime you stop doing something incredibly painful, it just feels so much better. i.e. Hitting yourself in the head with a hammer.)