"Two hikers round a corner and come face to face with an enormous bear that rises up on its haunches and roars at them.

"What do we do?" the first hiker asks.
"Run!"
"Do you really think you can outrun a bear?"
"No, but I can outrun you."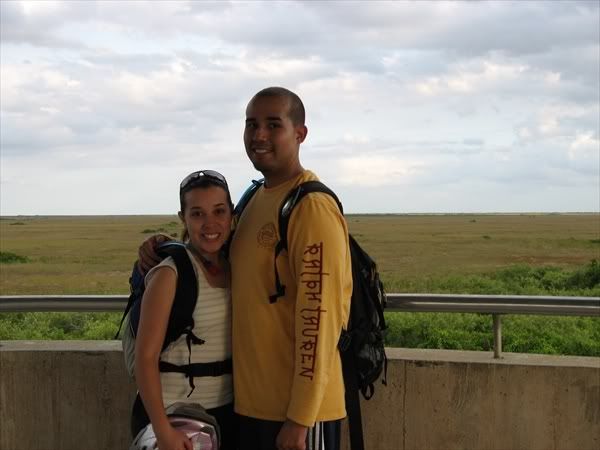 Pygmy Child and her husband Brown Boy live in Florida. It is so lush and pretty there, compared to the desert of Utah. They recently both got nice bikes and they are having a wonderful time exploring the beautiful landscape around where they live.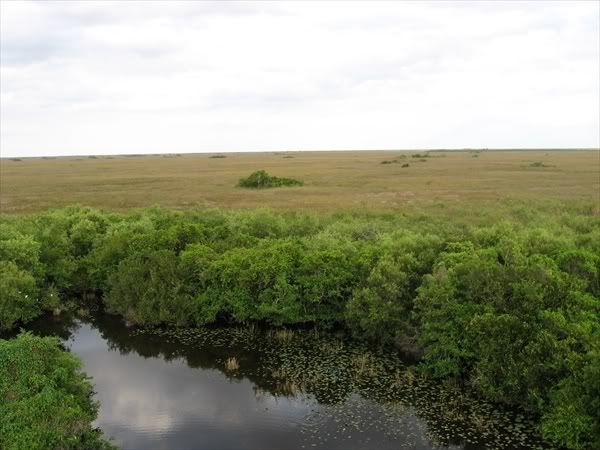 Not only is the landscape lush and green, wildlife abounds in this fertile area.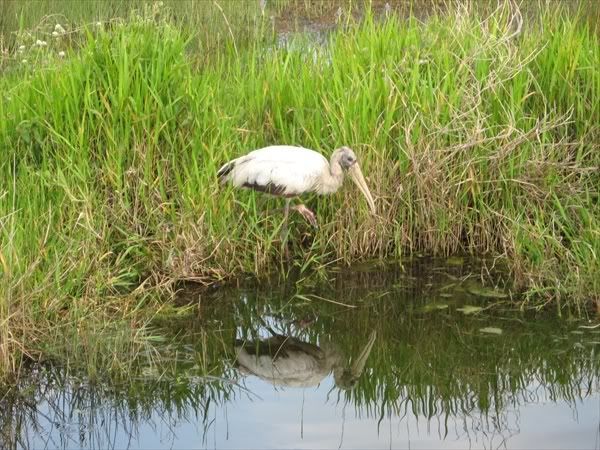 If you thought my cougar sign was scary, check this one out!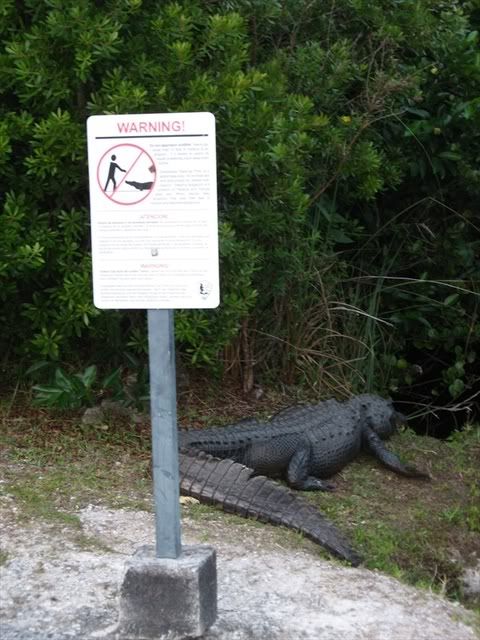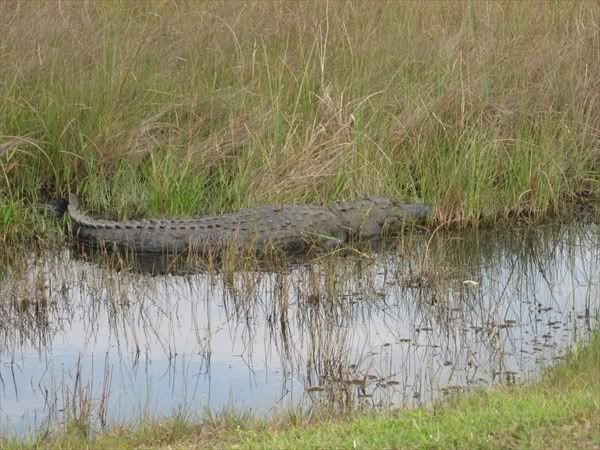 Cool! Two of them! Brown Boy entreats Pygmy Child to take his picture. She is an obliging person and does so.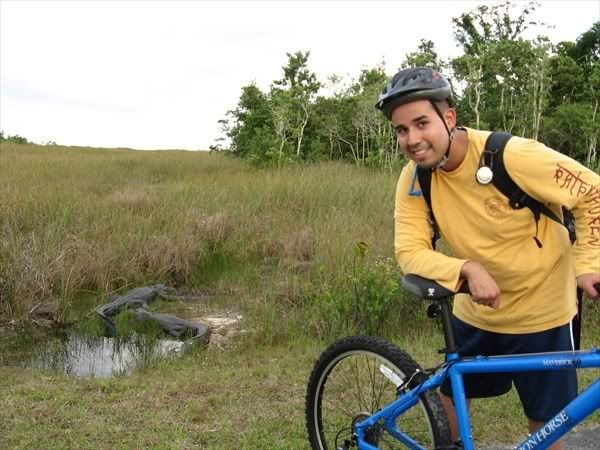 Your turn Pygmy Child!




Let's see if we can get closer!




Wow! That is really close!




Umm, Brown Boy says, that one doesn't look very happy.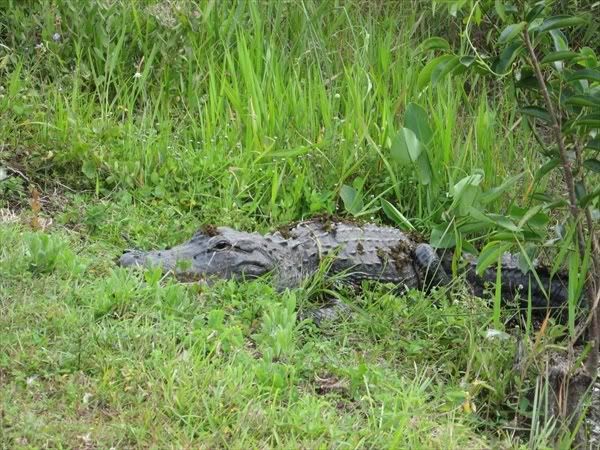 The closest one looks a bit angry, so Brown Boy says, "lets get out of here!" He proceeds to pack up the camera, hop on his bike and pedal quickly away.
He leaves behind a very surprised and panicked wife. She thinks the alligator is coming after her. Her husband is riding away and she is trying as hard as she can to get her leg over the highest part of the bike in her panic stricken state. Pygmy Child finally gets her leg over her bike and is pedalling frantically to make her escape from being dinner for alligators.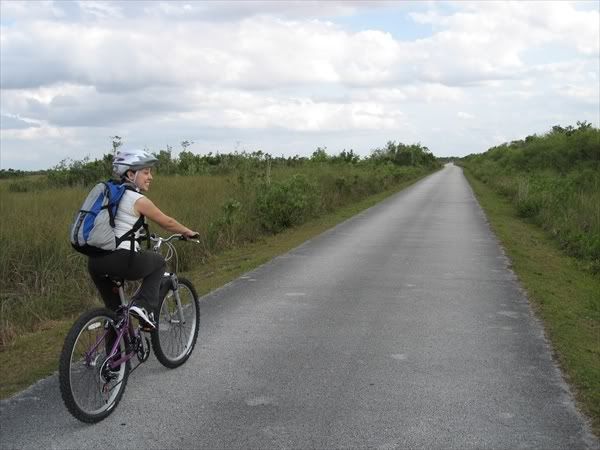 By now, Brown Boy has noticed she was left behind and has stopped and is waiting for her. When Pygmy Child catches up to him, she accusingly asks him why he left her. Brown Boy says he thought she was right behind him and he stopped as soon as he noticed she wasn't there.

No one was eaten by alligators and they all rode happily off into a really beautiful sunset.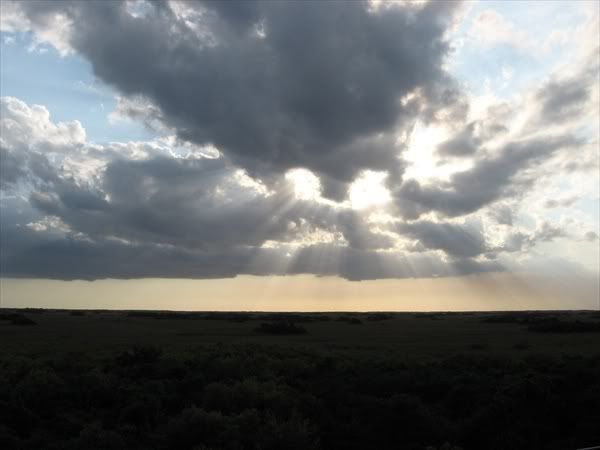 Later, the Pea asked Auntie if she was alligator food, but the family in Florida prefers to call her gator bait.

*This story was retold by moi, with permission from Brown Boy, although some literary license may have been taken by the mother in law for the sake of humor.