I don't think Spring or Summer will ever actually arrive. This has been the world's longest winter! I swear! What happened to global warming? It just can't seem to get and stay warm here. I give up. Really.
But that doesn't stop the mountains from being totally awesome.
The other night, it was sunset and the mountains were all PINK! I had to run out and take pictures just for you. They came out kind of blurry cause the light was dim, but you get the idea. Pink mountains, who woulda thunk it?




And now, today's beautiful pictures, taken by Oldest Son who has some aspirations in photography, with good reason, you will see.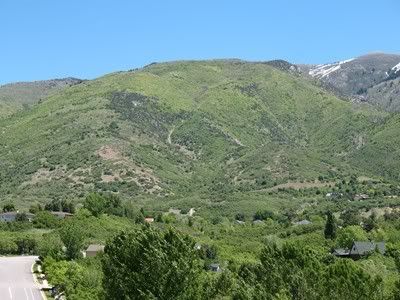 Even though it doesn't feel like Spring is really here, the mountains and flowers think it is. So I guess it is okay.
Now! For the weeks top picks of pics!

Grand daughter June Bug who will be 1 year old this next week!



Grand daughter Pea:

She said she was a Ki-ger (tiger)



She took a bike ride with Pop pop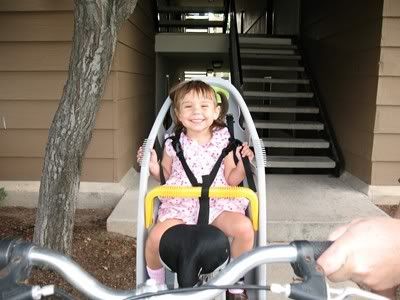 She will NOT leave the house right now without her sunglasses:



I took my bird, Meeko for a walk:



I wanted to show you how pretty pinky-orange her feathers under her crest are:



The Pea is currently puking and running a fever. I am just praying Little Man doesn't get it. Oh, by the way. He started his summer program last week and life got immediately better. I talked to his summer program director today and she just went on and on about how much healthier he is this year. It did my mommy heart good. He is looking good. Work is going well, learning, doing stuff. I LOVE setting my own hours and working from home doesn't seem to be a problem. Although I did stay up until 11:30 last night to make sure my reports were in on time this morning. Hee, hee. My procrastinating self LOVES it.
P.S. Please take the personality test and tell me about it. I want to know! Pretty please???