Oh gosh, it is 70+ degrees outside. Beautiful, sunny days!
Oh I have SOOOO much to share with you. So buckle up and get ready, because this post is picture intensive.
First off. Little Man seems to have left that Grand mal seizure last night as a single event. We are all breathing again. Little Man was his regular self this morning and I didn't get any phone calls from school. Many prayers of gratitude from this part of Utah. Thank you again for your kind thoughts, words, and prayers.
Second. We have a new addition to our family! His name is Percival. We call him Percy for short. He ultimately is Little Man's newest buddy, but I think Bald Man, and especially ME, love him the most.
Introducing Percy: (He is the one on the right)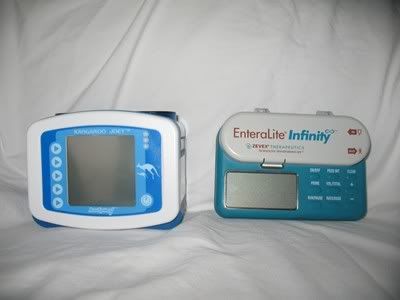 You won't get any appreciation of Percy the pump until the next pic.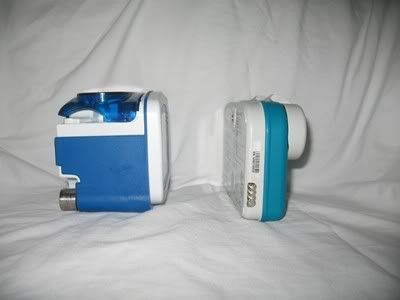 Look at the difference!!! The Joey weighs almost 2 lbs. Percy the Pump weighs mere ounces.

The backpack comparison: Percy's pack is the one on the right.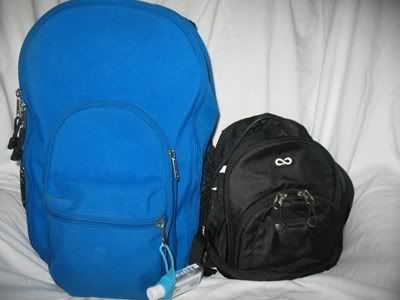 June Bug was our first model:




We figure if June Bug can crawl with the pack and pump, Little Man should have a much easier time.

What Percy gives Little Man, and again, ultimately our family is FREEDOM!
Check these next pics out! Instead of Little Man being hooked up to the IV pole, because his daddy and I can not figure out how to make the stupid Joey work on our outings, Percy gave my Little Man this!

Fence climbing: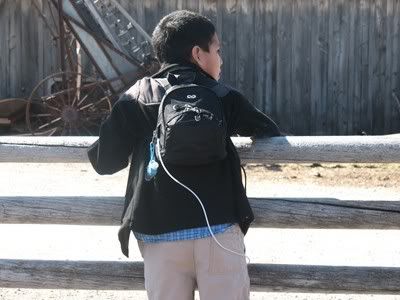 Pony riding: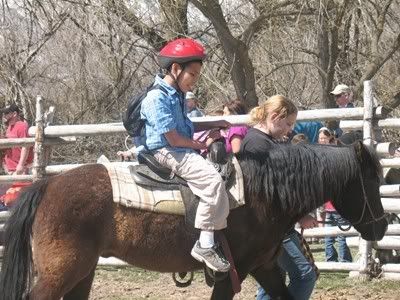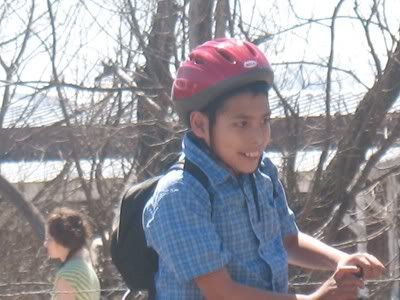 Climbing: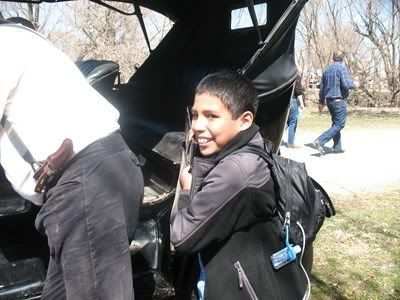 Petting: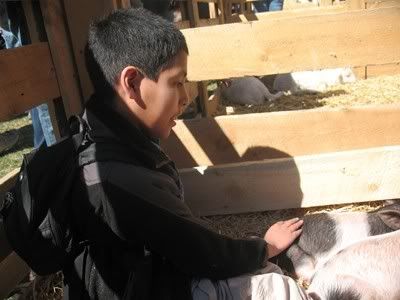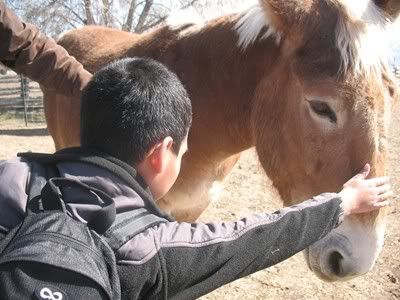 Regular Little Boy exploring: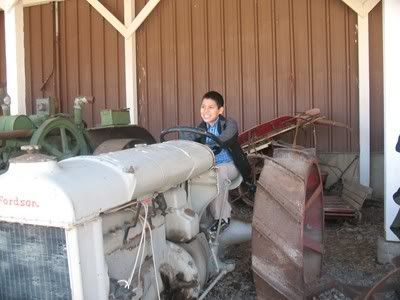 I am having a hard time finding the words to express how precious my son's new freedom is to me. Suffice to say, my tears will have to be the communication I can not find words for. Here are some more pics from our outing on Saturday:
Beebee animals galore!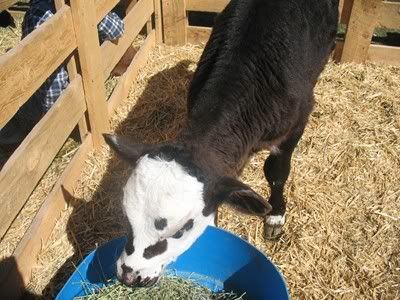 Some were sooo cute!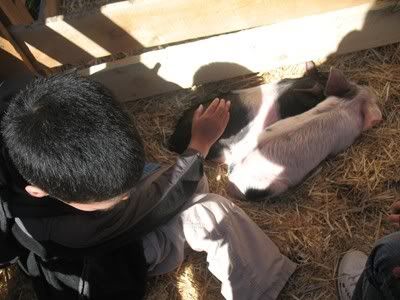 Some were less than cute:



Some were very beautiful: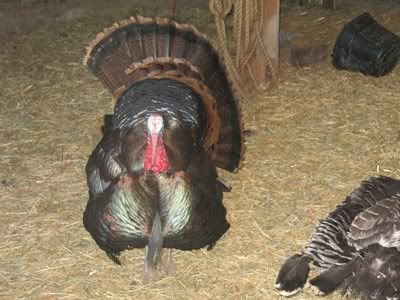 Bald Man got to cross something off his Bucket List
Not only did he get to sit in this Model T vintage car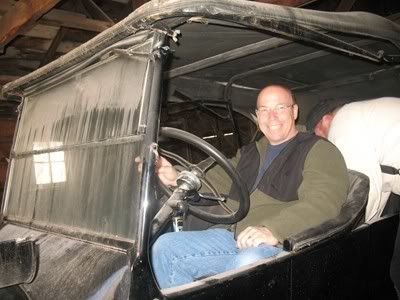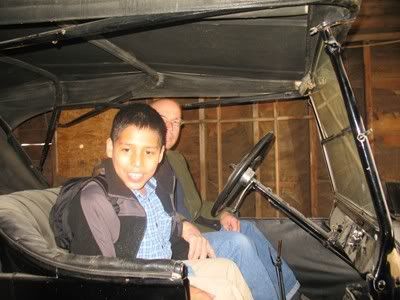 He got to drive it! He was glowing with happiness the whole day. Go Bald Man!

One of Little Man's favorite parts of the day were the wagon rides.




We really had a great time on Saturday. I hope you caught all those amazing smiles from my boy. It didn't used to be so easy. What a wonderful gift to our family Percy is. May he live long and prosper!

Now, on to the mountains and spring!

There were mountains where we were on Saturday.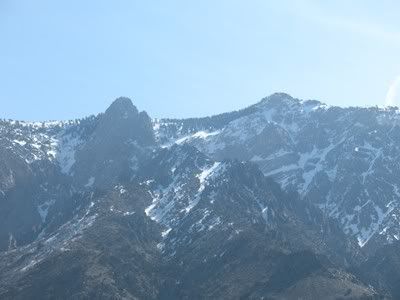 This one is from my walking trail: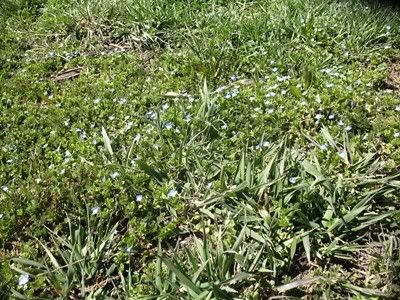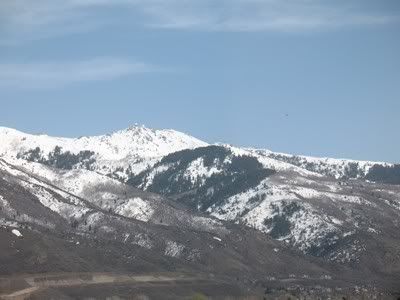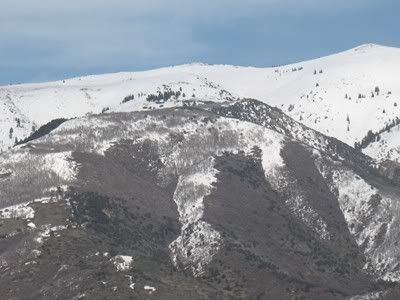 I found spring while I was out looking for the mountains: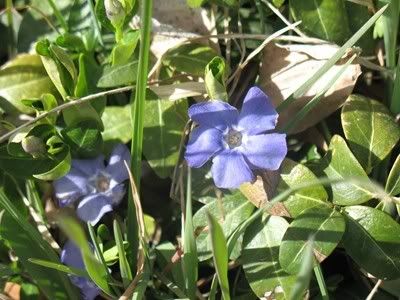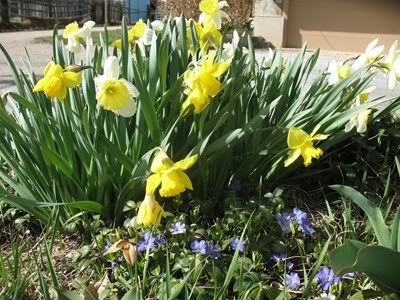 There is a mist of green on all the willow trees in the area. I hear the weather man says it is going to get cold again in a few days, but for now, I will pretend Spring is here for good! So there ya go. Spring in our hearts and outside too.
(Especially since the seizure wasn't repeated today!)