First, thank you for your kindness in my mini breakdown earlier. I am moving back to gratitude, but getting there was tough. Hugs to all my beloved bloggies.
The mountains are looking mighty beautiful!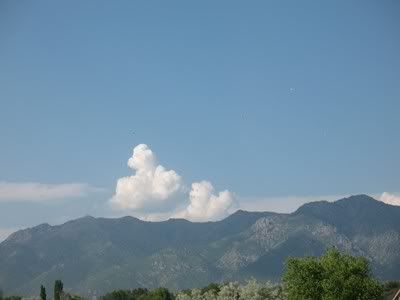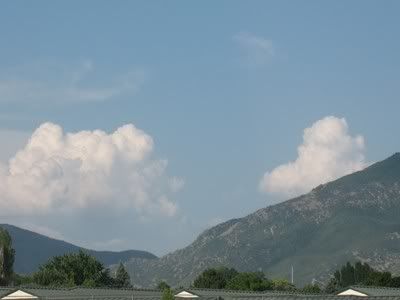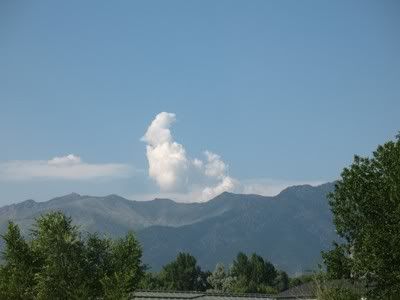 This next picture is of post op recovery at Sick Kids R Us.




See that red part? That skinny part next to Little Man? Uh, yeah, he INSISTED that I shove my chubby self in that slot. Sigh.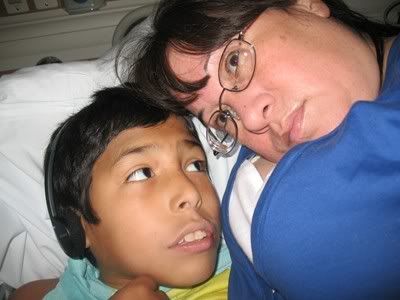 He was perfectly happy having me that close. I think he would be happiest if we just grafted him onto my side.

We went to a wedding reception last week. I caught the Pea in the hall, doing the potty dance!



I love this next one, all blurry, it shows how hard it is to catch this kid, she is ALWAYS in motion.




This is her with her "you caught me being naughty" face!



I succeeded in catching her twirling.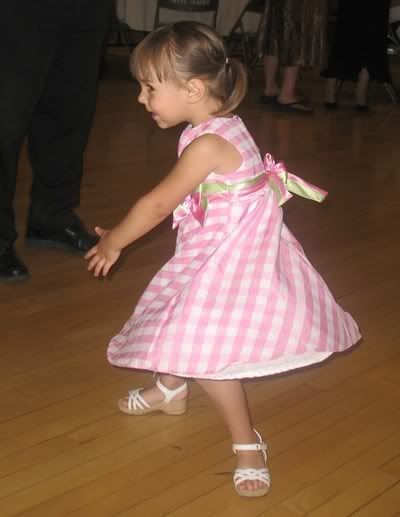 This double bum pic is a good segue into my other cuteness!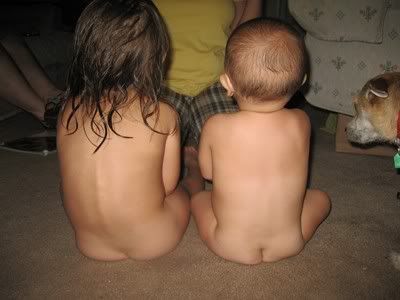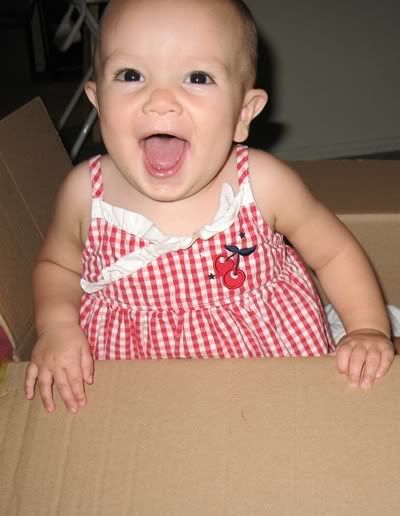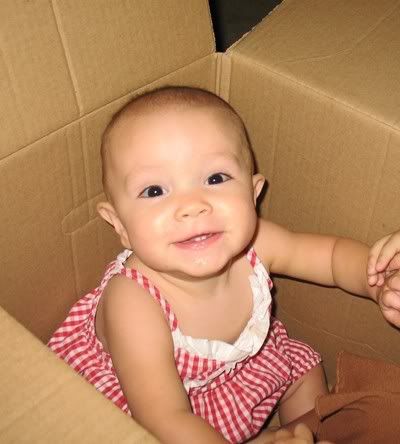 And that my friends is most of my last week or so. Hope you enjoyed it, it is nice to have someone to share the things I enjoy. Thanks again for your kindness.