It was after 9:30 last night before I got to the computer to post for Mountain Monday and then I was just too tired, so I went to bed. So I am just going to pretend that today was Monday instead. A new storm came in Sunday and yesterday and I think they said another one is coming in tomorrow. I just peeked out the window, yup, the mountains are covered in clouds again. Without further ado:




Snow and more snow. Actually, lately, it looks like this, snow, melt, freeze into ice, snow, melt, freeze into ice, repeat ad nauseum.

And because I use Mountain Monday, even the pretend ones to showcase my favorite pictures from the week, here ya go! (Watch out for cuteness though!)

One of the fun things about owning a very easy going dog is torturing the poor thing with CLOTHES! ha ha! I bought him a hunters cap.




I had to do some serious bribing to get him to put his ears up. But it worked.




My Pea. Can you believe her DADDY did her hair?? We were all wildly impressed.




An oldie but a goodie, everyone gets at least one of these when they are a baby pictures:




Wearing her daddie's beanie: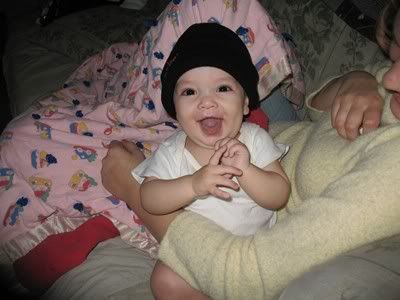 Playing in a box or is that eating one?




Wheeeee!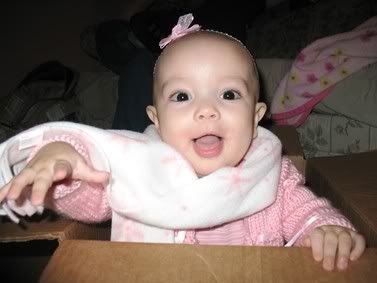 It is true, I am surrounded by cuteness!