The Squidlet! She arrived at 10:14, after just 8 hrs of labor and one, just ONE push!
She weighs 7lbs 3oz and is 19 1/2 inches long. She is WAY more tempermental than her sissy, Junebug, but nursed like a champ from the word go. She is very, very vocal!
I feel so incredibly blessed.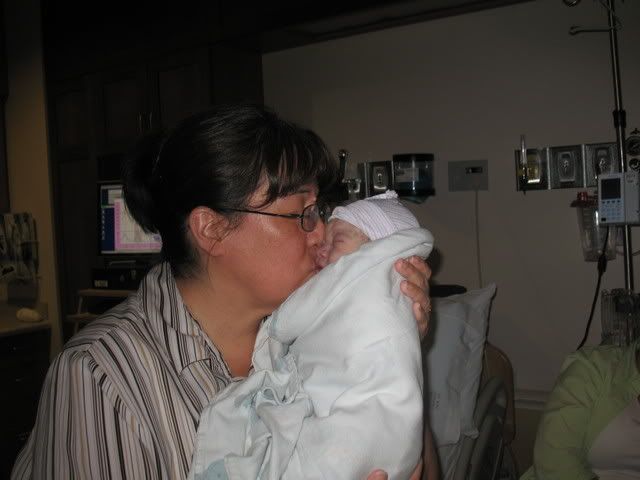 It was awesome, both sets of grand parents were there right after the birth so we got to do some extended family bonding.




This is NOT my favorite picture of me, but, I love you enough to share.




Oldest Son, Girlfriend and the Squidling




Ooey, gooey and so brand new!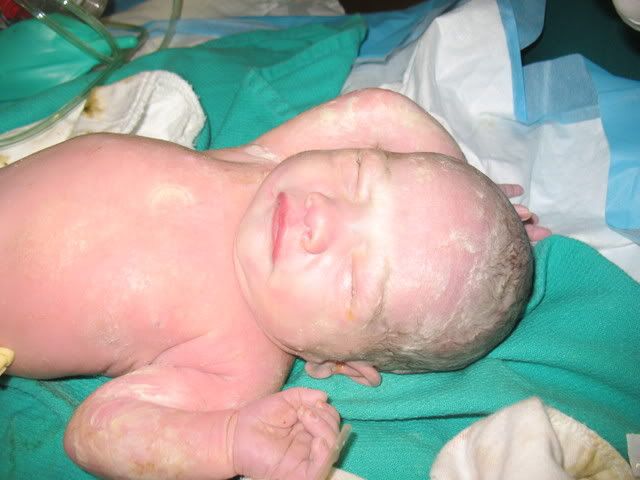 My heart is full. I have been abundantly blessed. Three grand daughters! God is good. I can't wait til tomorrow to go love on her some more!