I am blogging during my escape from insanity. Little Man's summer program is over and I have a WEEK, a WEEK people, until school starts. It isn't so much that he is more than I handle. I can, and we even have fun together. It is just that he is soooo time consuming. He pretty much needs one on one supervision at all times. He can play in his room unsupervised, but even then, I don't know when he is going need me. I hate being interrupted when I am trying to do a project, so I don't like to start stuff, so then I won't get upset when he needs me. Does that make sense? But he still has his afterschool program, so I have 3 hours of peace. And look at that, I am choosing to spend it with you! Don't ya feel special?

Girlfriend, Princess and I took the Littles to the county fair. We had a good time. Little Man had some unpleasant moments, but he had fun, which is what is important. I got hit on by a carnie! Can we all say ewwwww! He had boobs! And long hair! Not my type. But it was funny. Bald Man has no worries.
Pea did NOT enjoy the itty bitty roller coaster. Little Man loved it! This pic was taken of the Pea before the ride started!




Large slide with burlap sacks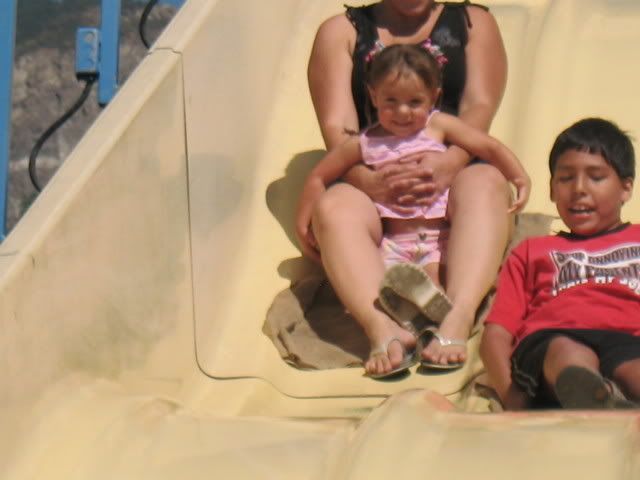 June Bug was scared horribly by the piggies. We are bad people, cause we thought it was funny!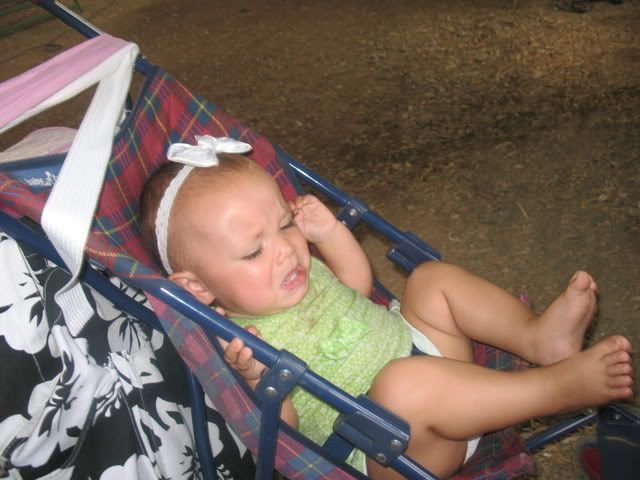 The pony ride on the other hand, was a big hit with all three of the youngsters!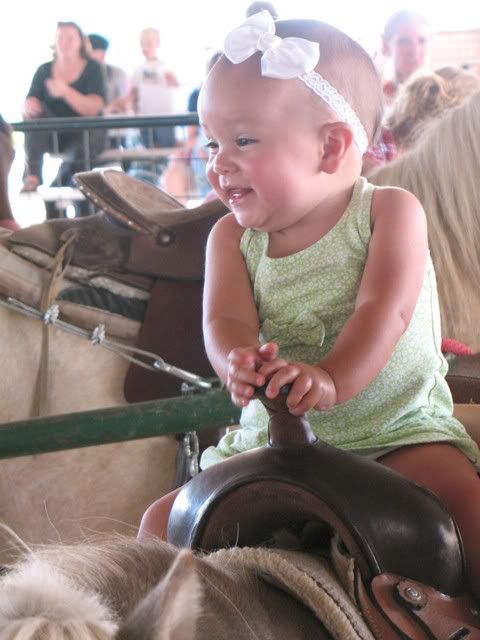 The petting zoo part got three thumbs up from the kidlets.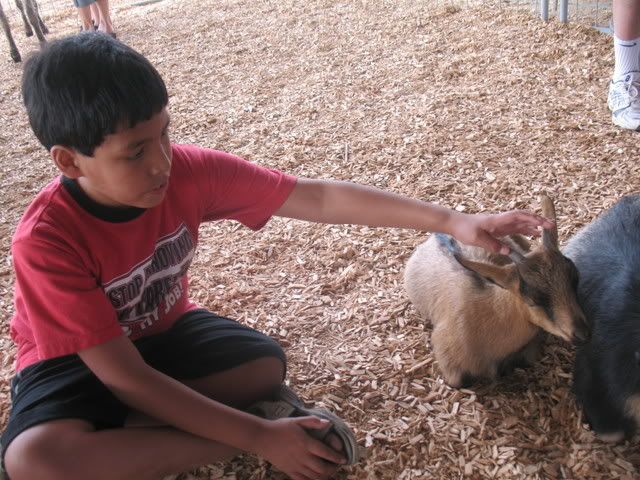 I took a pic of this sheepie, cause it was wearing a purple coat! Who knew there were sheep coats? Not me!



Guess who turned 3???




Here she is, all blinged out!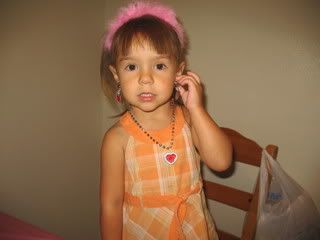 A conversation this morning with the Pea and myself.
P:Bam maw, when I get bigger, I will have a LONG neck.
M: You will?
P:Yes and spots, I will be a giraffe!
M:Wow!

It has been three months since Little Man's last button change, so that was on the list of things needing to be done this weekend. Here is his pretty new one, inflated so I can check it for leaks. Posted for the curious.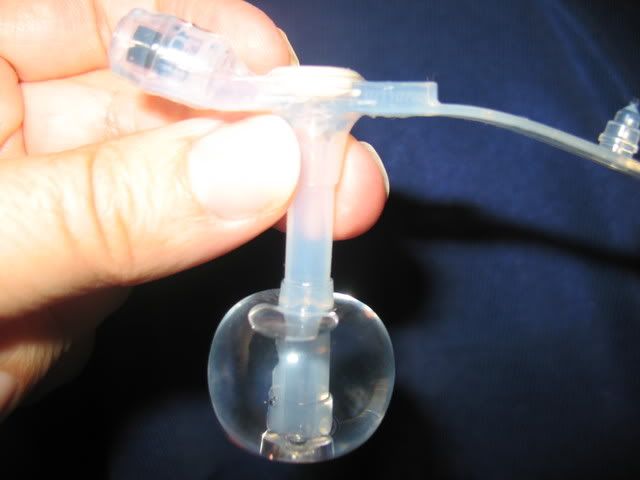 I deflate the old button, pull it out, lube up the new one, slip it in the stoma, (hole) and then re inflate it. I do it when he is asleep, he hardly stirs. Much less traumatic than his haircuts!

I do believe that catches you up on the last week. One more week til school starts, one more week til school starts... my new mantra....