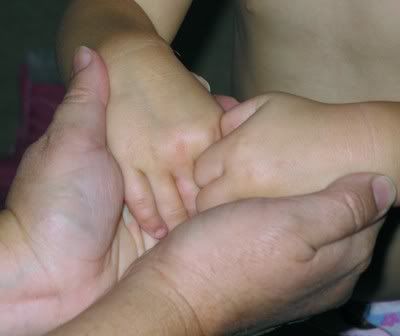 I was sitting today, admiring my grand daughter's hands. I LOVE baby hands. The roundness, the sweet dimples on the knuckles, the soft, soft, skin, how very small they are, all tucked into mine. I brought her hands up to my mouth and softly kissed the backs of her hands.
Then I screamed, dropped her hands, and wiped off my mouth, screaming, "oh gross, oh my gosh, that is so disgusting, oh my gosh, that is so gross!"
Uh, yeah. She had boogers on the back of her hand. Long sticky yellow ones. I got snot on my mouth.
So much for how sweet toddlers are. Reality really stinks.