I am here, I promise! It is just more than crazy right now. I have been driving back and forth to the Large City, and while I say it is near us, it is almost an hour each way. So near is a relative term. Last night, I am not kidding you, I got home and climbed into bed with the boy who was upset I was gone and trying to fall asleep clutching my picture... ( I found it both sad and sweet) This morning I had to get up at O dark thirty and drive my cousin to the airport and then get my hiney home to my boy who was having serious separation anxiety. After he got off to school, I fell back into bed, and slept for a couple of hours. When I woke up, you guys are the first to really see my face today!
I am on my way back to the hospital, and I just got the GREAT news the baby has been extubated. He is breathing on his own, and it is such a blessing. This is all a waiting game as we see how begins to recover from his head injury. Little Bear turns 7 months old today. I don't know whether to cry because it is so wrong he is in the PICU, or just dance because he is doing so much better now. Maybe a bit of both???
Thank you my darlings.

Pre accident, about a week: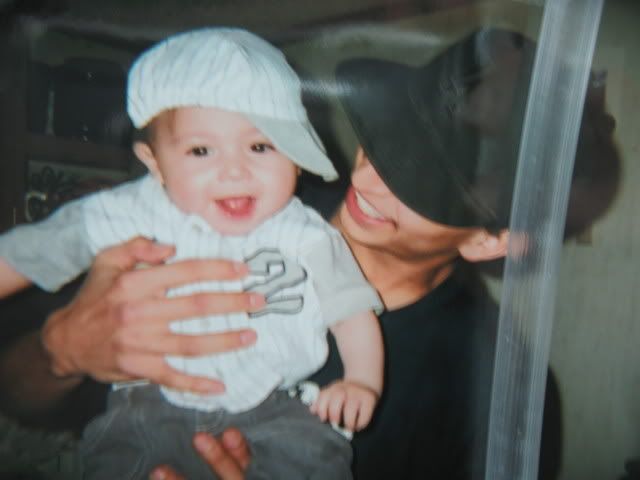 Little Bear now...