I think Utah is bi-polar. I am not kidding you, the next two pictures were taken seconds apart. With me standing in the same spot. It is snowing, raining, stupid cold, sunny, a bit warm, all at the same time!




Stupid Utah. I just want spring to get here. But it is still beautiful, even when Spring refuses to fully arrive.

Guess what this means?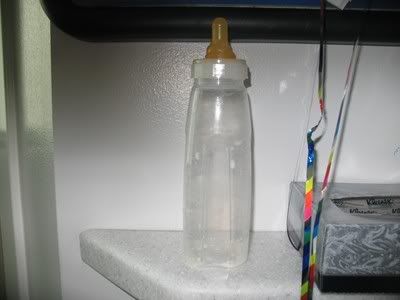 Yup. Someone is eating! All by their little selves!




Know what else?



No tubes!




A smile and a visit from a cousin!




Do you know who this is?




My hero. He unlocked the keys from the car after I locked them in Princesses car on Saturday. I felt so bad. I kept apologizing to my niece and nephew as they were trying to help me. They told me that was okay, it was the most exciting thing to happen in a long time. They were highly entertained.

It looks highly likely that Little Bear will be released from Sick Kids R Us by the end of the week, barring any unforeseen setbacks. Otherwise he is doing so very well. Sweet boy. Thank you for your prayers and kind thoughts for him and his family.

I had a very nice Mother's Day. Very low key, I got a nap and chocolates. Who could ask for more? Hope all you mothers out there had a good one, you certainly deserve one!