Can you believe it? It was a record breaking and unbelievable 71 degrees here in Utah!
The mountains were lovely, as always, with a moon hanging over them.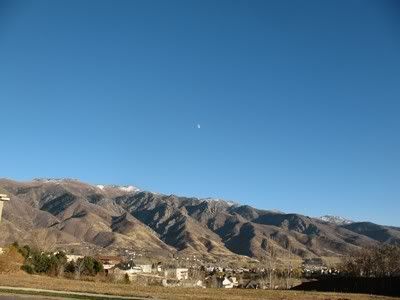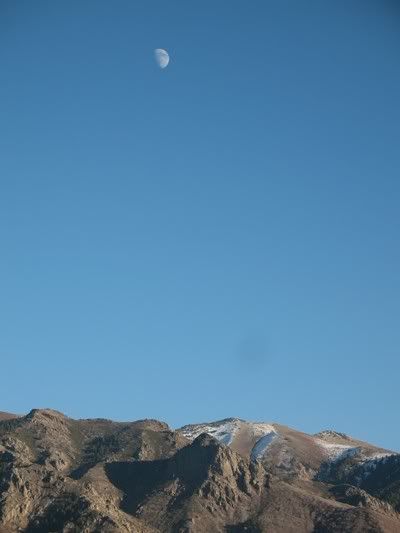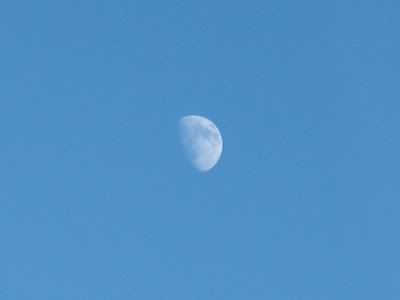 I thought Bald Man and Jackie Boy were looking so cute together. Here they are: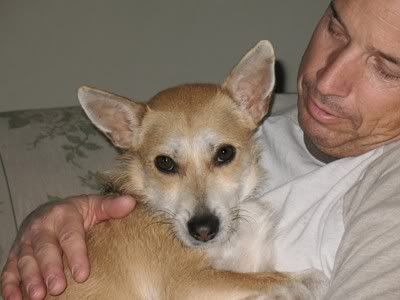 Bald Man has started calling Jack the best dog we have, that we never wanted.

Some very cute Pea-isms: "I wick me arm!" (I lick my arm) She has started saying me instead of my and it is sooo cute. "Put me scocks on, bam-ma" (put me socks on).
"There's a kiger in the car!" Screams and covers her eyes. (kiger=tiger)
Me:Who's a stinker? Are you a stinker Pea?
Pea:No! Mommy's a stinker!
Goodness I love that little girl. She is going with the baby daddy to the south to spend Thanksgiving with his family. I will miss my little stinker so much.