I sure hope you are not tired of my very, very cute and talented grand daughters, cause I have another one for you today.
Guess who is sitting up so very well now?
Ah yes, our sweet June Bug! Here she is from all angles.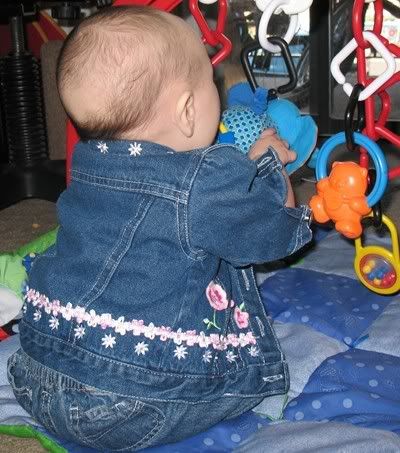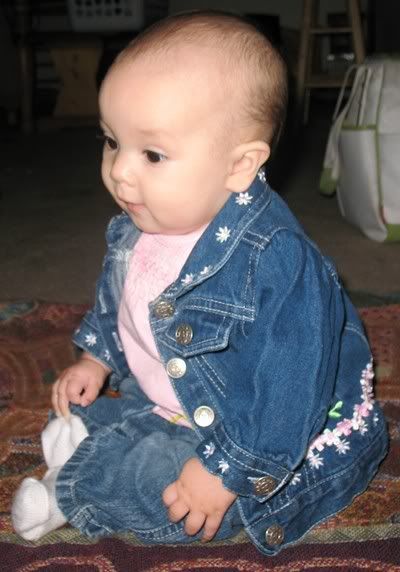 And the best for last: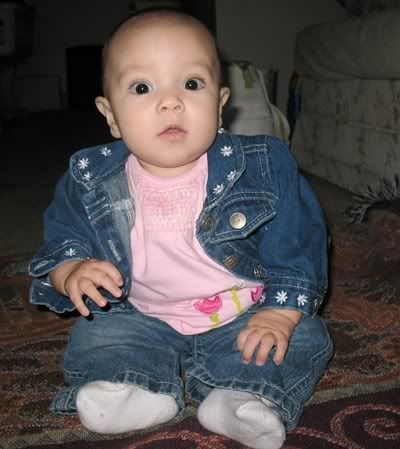 She is so pretty and so smiley and sweet. Oldest Son and Girlfriend are very spoiled with her wonderful disposition. Sleeping through the night already??!! Amazing.
And she makes the cutest noise when she sees me. She doesn't make the noise for anyone else, just me. So not only is she strong and sweet, she is obviously brilliant too.