The other night, Bald Man was doing the dishes. Meeko does love to watch and sometimes dip her beak or a claw in the water. Yeah, well, she decided to mix it up a bit. Bald Man had his back turned and Meeko decided to try a bath in the greasy, soaking lasagna pan.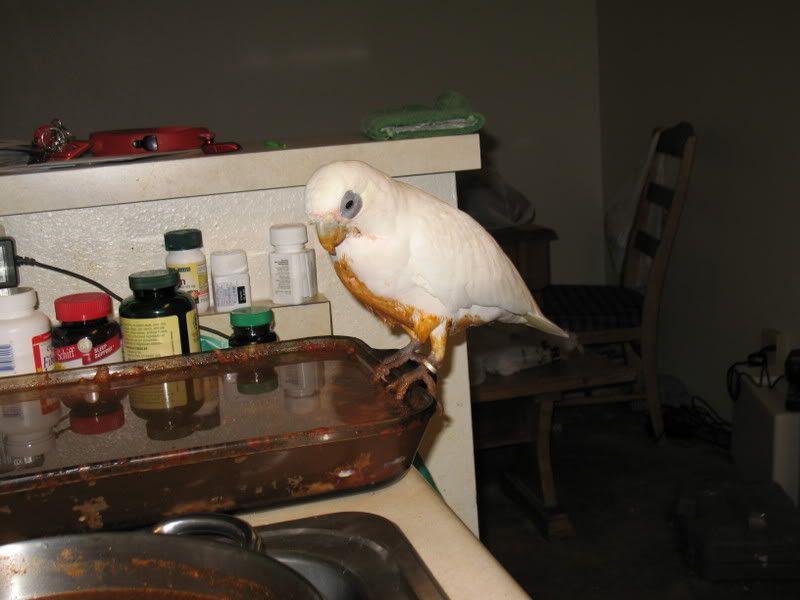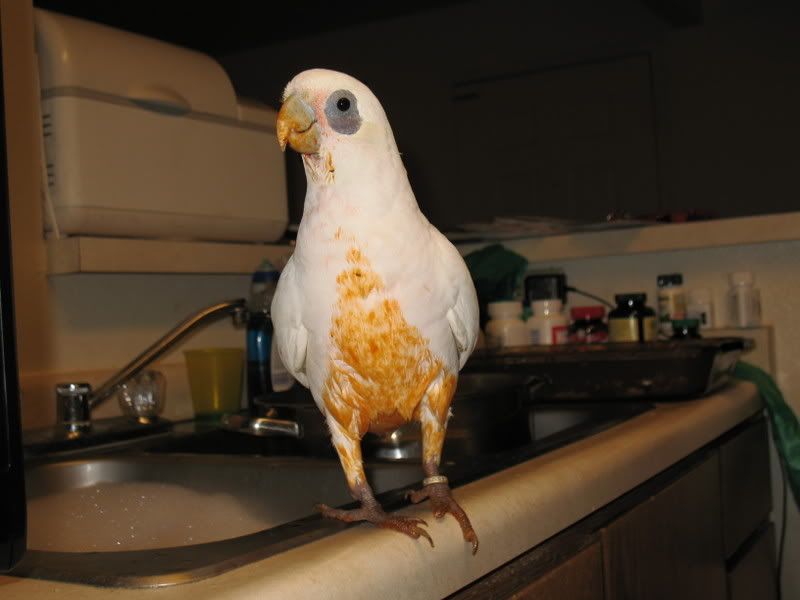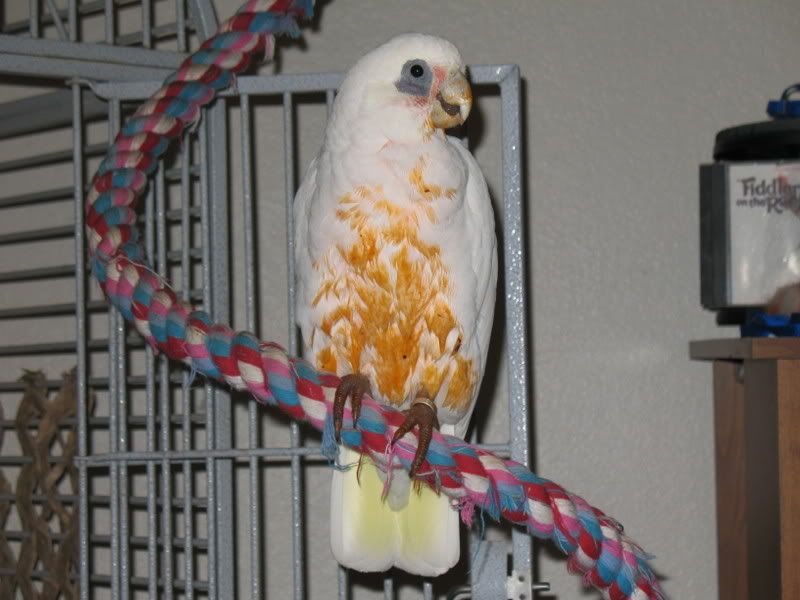 I think she thought she looked HOT in orange. But we were concerned about the detergent and grease all over her feathers, so she got a shower of a lifetime, along with twice being scrubbed down with Dawn.
My poor little, scrawny, white, chicken.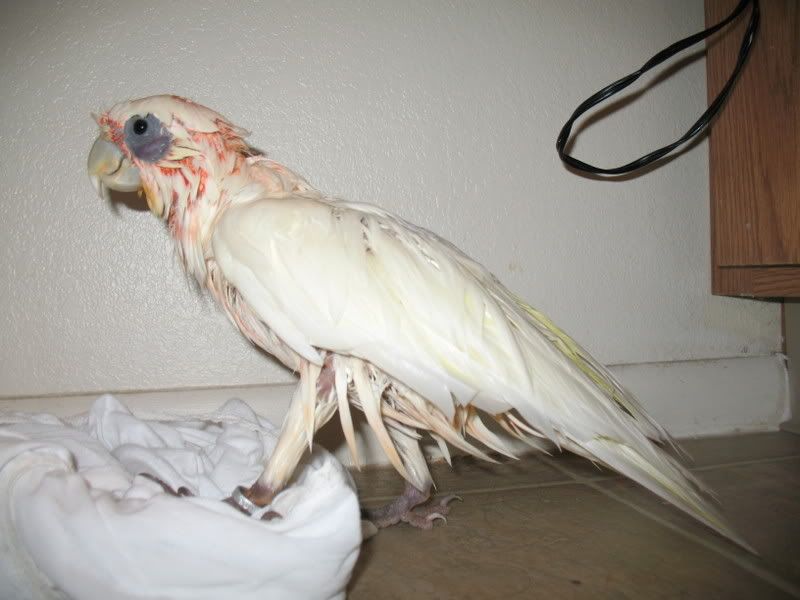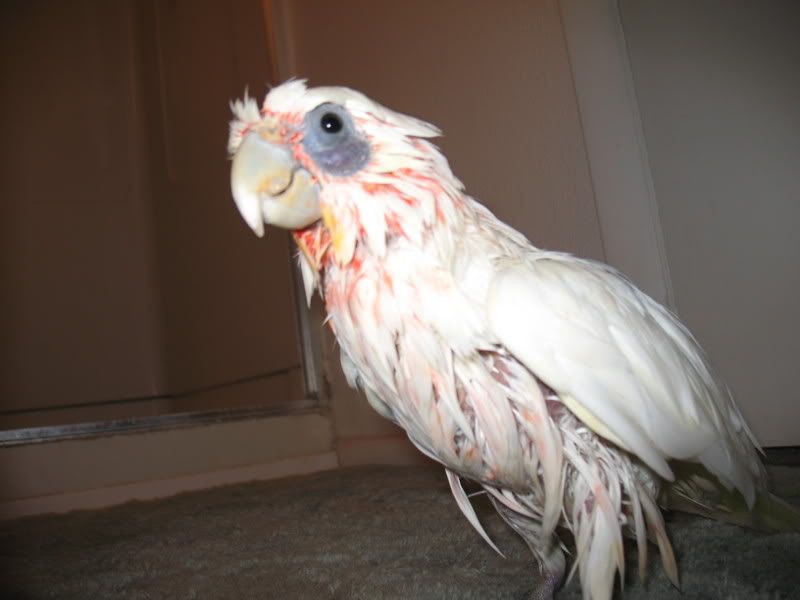 Her chest feathers are still slightly stained orange, but otherwise than that, she seems to be suffering from no ill effect. She continues to be fully flighted and we are learning to deal with it, and so is she!