Yesterday was incredibly eventful day. In fact probably the most eventful Thanksgiving we have ever had.
First off, Pygmy Child walks in the apartment in the morning with this!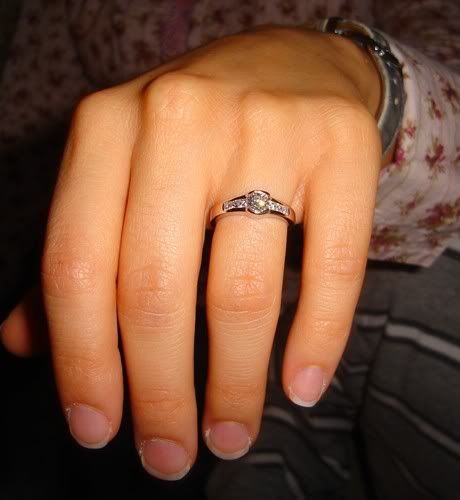 Brown Boy wrote her a song, telling her how much he loves her and then proposed on one knee. Everyone is pretty pleased about the whole thing.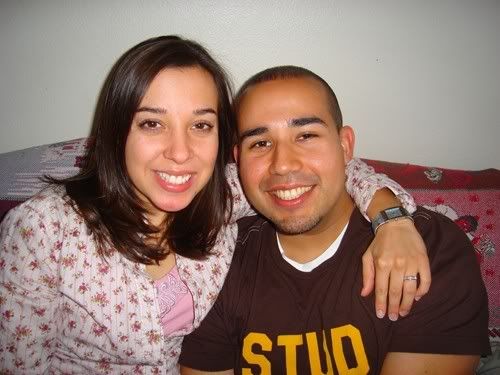 Eating was enjoyed by everyone. Meeko enjoyed some Wheat Thins and Peter the Rat LOVED the stuffing he got for his Turkey Day.
Little Man was not very happy. Too many people and too much commotion for him. He was grumpy and difficult. Everyone was very happy that he went to bed early.
Before he feel asleep though, our family got to enjoy another holiday gift.
The sound of Oldest Son's baby's heartbeat. Ah, the benefits of being a retired midwife with a doppler! There were smiles and tears. The baby's heartbeat sounds great, from a professional standpoint. What a Thanksgiving! There was gratitude, laughter, stories and love aplenty. Who could ask for anything more?
Oh yeah, I almost forgot. You know what the end of our Thanksgiving meal? Perched like a cherry on top of a large pile of whipped cream? Pea proceeded to vomit all over our table. Thank goodness we were all done eating, cause suddenly no one was hungry anymore. I hear from the Princess she puked all night long. Hoping she gets feeling better today.