Well, I did it, I went and joined
I committed myself not to the funny farm, (although I am sometimes quite sure I belong there!)but to blogging every single day in November. So check in often and cheer me on!
I promised my Little bloggy puddings that I would share Halloween pics, so todays entry will mostly consist of pictures.
Little Man was Spider Man.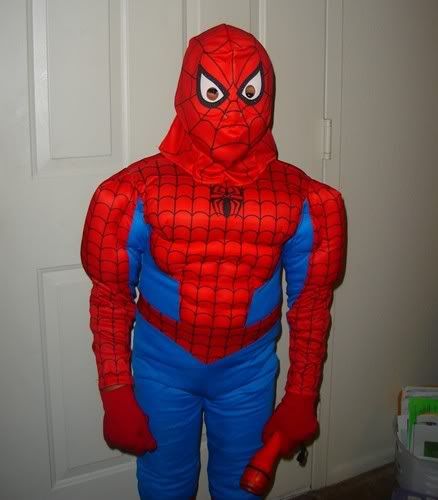 Pea was Tigger!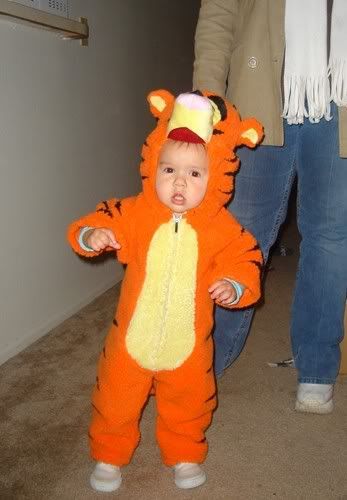 Tank dressed up like a scarecrow-type guy and scared the dickens out of everyone!



We found some leaves on the walk back home



As you can tell, fun was had by all!



Little Man's laughter is priceless.
Little Man was um, manic I guess, really wild, but since we were out walking, it ended up pretty darn good. He was able to be silly and energetic without too many problems. He really had a good time. Pea was a bit clueless, but she really liked people giving her stuff. Hope your Halloween was great too! If you celebrate Halloween that is.. if not, I wish you some chocolate today, everyone should have chocolate the day after Halloween. See ya tomorrow!